Hi thanks for checking out my page.
I'm an alternative model.
I am very interested in tattoo editorials, promotions, and anything else related to tattoos and tattoo acceptance.
I've been modeling since I was 10. Unfortunately I didn't grow tall enough to be a high fashion model which was my dream since I was a little girl.
I love working and collaborating with other models
Looking forward to working with you
Please email me for faster communication
jennamahle07@yahoo.com
I will do trade if the shoot offers something more to my portfolio
Publications:
Rebel Rodz December 2013
Skin & Ink magazine feature and calendar
Urban Ink Magazine H2Ocean Ad
Rebel Ink magazine H2ocean Ad
Snap Matters swimsuit edition feature
Snap Matters Spring 2013
2013 Diamond Dolls Ink (Tattoo Artes) Calendar
Girls of Geek 2015 Calendar
Official Diamond Doll
https://www.facebook.com/diamonddollsink
H2Ocean spokes model
http://www.h2oceanmodels.com/jenna/
Printed Ad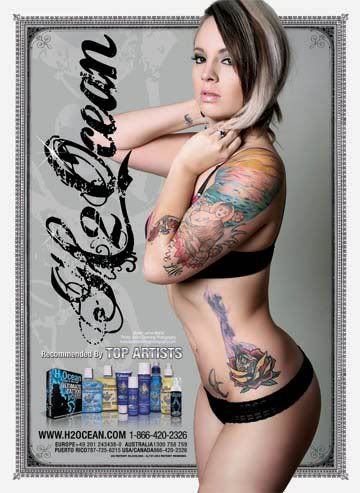 Skin&Ink Doll
http://www.skinink.com/
Ladies of Metal spokes model
http://www.facebook.com/#!/pages/Ladies … 2113971726
Inked Magazine inked girl of the day 10 times +
http://www.inkedmag.com/
official Dirty Girl
www.facebook.com/dirtyshirtygirls
www.dirtyshirtygirls.com
ProInk Software Spokes Model
www.proinksoftware.com