Want to work with me? Please answer the following and message it to me.
Real Name: (I refuse to work with anonymous people)
Company: (If any)
Website: (If any)
Phone:
Email:
Location of shoot:
Duration of shoot:
Type of shoot:
Paid?:
MUA provided?:
Description of shoot:
*no nudes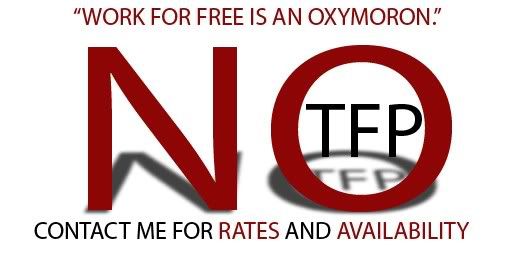 If you are interested in booking me please provide the following:
*Your contact info/ website/ email.
*What compensation you are offering.