****THIS PAGE AND MY OTHER PAGES ARE RARELY CHECKED. THE FASTEST WAY TO CONTACT ME IS THRU MY FACEBOOK LINK.****

*About Mia Stacy
- Owner of Monkey.is.a.Genius Photography since 2009, Mia (aka Epic Fail Girl) is one of the cutest fucktards you would ever meet (*she's really a cyborg wrapped in a blow up doll shell*) Mia was an internationally known doll artist who was trying her hand at a different medium due to lack of funds to continue on in her original trade. Eventually she expanded into not only photography, but using her skills as a doll artist, she also evolved into a makeup artist as well as a wardrobe stylist and hair stylist. To round out her abilities, she also serves as a promoter, booking liason, and consultant to many other local photographers and models, earning her the title of Certified Badass.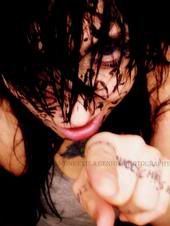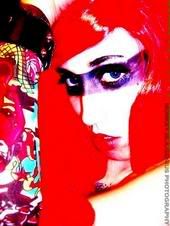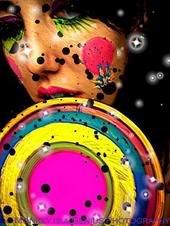 __________THINGS YOU SHOULD KNOW__________
*I do photograph nudes upon request or necessity to the concept we are creating upon. I do NOT request them from my models however.
*I have no one set specialty and my portfolio ranges from family photos, children's photos, gothic and horror/fetish photos, photos of pets, works of art, landscapes, bands and concerts, photo editing (both basic and heavy), and more.
-My MUA work is PAID WORK ONLY.
Mayhem #1225697
*I have a car. I hate to travel. I will if I am being paid to do so.
I'm in love with the idea of photographing:
*drag
*pets with a quirk to them
*guys!
*dead things
*famous people look-a-likes
*fabulous achitecture
*wonderful makeup and hair that is obviously of the extraordinary sort
*anime or video game cosplay
*couples
*violent crime scenes
*techno rave club scene goth emo whatever kids
*alt fashion
*shoes! I love photographing shoes.
*multiple models shots
*GUYS! GUYS! GUYS!
*conceptual art