THANKS FOR VIEWING MY PORT!!
If you are on face book follow this link to my page.
http://www.facebook.com/pages/cWc-Studi … 7146877483
NEW FRIENDS ARE ALWAYS WECLOME!!
ANYONE WHO CREATES ART I ENBRACE!!
****************** WELCOME TO THE cWc *****************
Watch and Interview about me and why i do ART!!
http://www.youtube.com/watch?v=W82h6Y2Qzfk
Everyone who owns a camera or paint brush aspires to be a photographer or painter.
MOST PAINT BRUSH AND CAMERA OWNERS DO NOT BECOME VIABLE,RELEVANT,PAINTING AND/OR PHOTOGRAPHIC ARTISTS.
What separates the successful from the "WANNABES" is talent, passion, artistic integrity and a lot of overwhelmingly hard work.
My name is Charles W. Clark Jr. literally a photographic, artist JUGGERNAUT who loves painting with light.
I live to create and create to live. Cameras, lights, brushes, paint, wood, metal, ect..are just some of the media that i use to bring my passions to life.
I own Advantage Signs & cWc Studios/Gallery, a sign shop & photography business in Redding, Ca. that I have run for over 17 years. I have been a working artist from the age of 16 through my last 28 years.
a lot of love and passion goes into each and every one of my pieces; which includes photos, logos, signs and painting. They all receive my complete creative focus or I will not start a project to begin with. I believe that the things I create and live with are truly extensions of my artist soul and heart.
I design my own props, sets, costumes and working space to create a world that I love to be in and share with my various customers, artist friends and others.
Feel free to visit and/or contact me! You don't have to buy anything to see my work, talk to me personally, or visit. Come and take a studio tour with me here in my world at North Bechelli Lane complex ( which takes up about a half a city block and three stories).
**********Advantage Signs & cWc Studios/Gallery WebSite***************
Plus a Google Map to my Locations
http://www.advsignsshop.com/index.htm
IN THESE SHOTS: Bikini By:
http://sexylime.com/
COMMERCIAL PRODUCT PLACEMENT SHOOTS
************************My RATES******************************
.................One LOOK..................
$1850.00 for 1 Day of Studio Time
Includes: Model, Hair & Makeup
4 Edited .TIFF Photos on a DVD or E-Mailed
................Two LOOKS..................
$2450.00 for 1 Day of Studio Time
Includes:Model Hair & Makeup
8 Edited .TIFF Photos on a DVD or E-Mailed
Terms: To Book 50% Non Refundable Deposit COD on Balance to release Photos
Att: Models looking for New protfolio shots!!
If you are a published working Model online
i will trade with you if i have the time available.
All others my rates start at $800.00 for 1 day studio time
includes Pro Hair and makeup
Four edited shots on a DVD
In the last 6 years that i have been photographing models. I hear this all the time about other photographers!! They never showed up for the shoot??? I never got my photos?? They where CREEPY and tried to touch me!!! Thats because anyone with a credit card can buy a CAMERA!! When your ready to work with a PROFESSIONAL ARTIST contact me...
*************************LOCATED AT***************************
2458/2444 N.Bechelli Lane Redding, Ca.
530/224-1450
......................CrEaTinG nEw HaTs 4 pEoPlE eVeRyDaY!!
......CrEaTinG nEw HaTs 4 pEoPlE eVeRyDaY!!
..........Charles W. Clark. aKa MaD hAtTeR ..............
................on FACE BOOK......................
http://www.facebook.com/profile.php?ref … 0971627658
SEE MORE OF MY ART WORK!!
Sculptures / Custom Signs / Logo Designs
Commercial Photography.
Plus inside looks at my Studios and Gallery!!
GUEST ARTISTS WORK
Plus Openings and Party Invites!!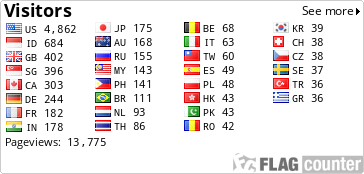 (beginning July 2009)