Model/Actress.
Looking to work locally.
I am an artist with a creative mind.
Willing to take TFP/TFCD shoots at the time.
Contact me and I will let you know.
My rates are very affordable and negotiable.
---- Check out my shoot at Gray Door studio
http://www.vimeo.com/4834428
----
I keep an open mind and love all forms of art.
I'm laid back and do not have a high-strung, high-maintenance personality.
I'm a fun lighthearted person to work with.
I'm pretty much a goofball.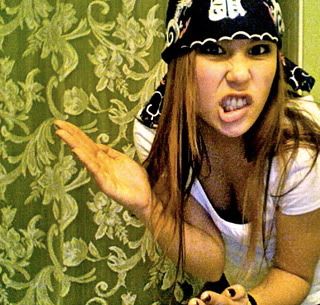 I love to be silly but I take my work very seriously.
I can do my own make up even when it comes to off the wall non-traditional things, but I'm far from a pro.
I will rarely travel alone and I do not do nudes, implied, or anything too risque due to my career choice. Please do not try and convince me otherwise or I will write you off as unprofessional.
-My hair is currently dark brown and shoulder length