Join Me:
www.facebook.com/johnfuentesphotography
WE ARE LOOKING FOR LATINA MODELS, IF INTERESTED MESSAGE ME!!
https://www.facebook.com/abogadochingon1
Watch Me:
http://www.youtube.com/watch?v=LLYI5ARnal4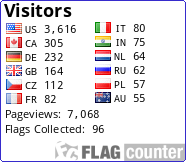 Follow me:
www.twitter.com/johnfuentes
PUBLISHED PHOTOGRAPHER!!
http://talent6.com/JohnFuentes
http://ujena.net/johnfuentes
http://www.thumbtack.com/johnfuentes
Truly, Model Mayhem (THANKS TYLER) has helped me achieve new Levels of Photography. There are countless of Fantastic Photographers and Zillions of Beautiful Models to Network and collaboration of Projects. Photographers here are displaying all styles of the spectrum. Choose several to work with to gain the ultimate portfolio! I always learn from these photographers here on Model Mayhem. Don't forget the Gorgeous Models. 99% of the people I have worked with are Very Professional, Punctual, Organized, and Friendly! THANKS!
If you want a capture/image that is true to you and the viewer; look no further. My strengths are the use of Natural Light, on location, with Minimum Photoshop. "What you see is What you Get". After working with several talent agencies, this is what is preferred. Contact me for rates and additional information.
Thanks for stopping by and seeing my passionate and artistic work. Ultimately; I CAPTURE YOU!!!
John "DYNAMO" Fuentes
www.icaptureu.com
Selected as the Photographer for Hopelessly Romantic International Magazine. Check out my photoshoot for the Fall Issue:
>>
PUBLISHED PHOTOGRAPHER~!
Latest Work
TILA TEQUILA
To see MORE PHOTOS:
www.myspace.com/dynamophotographer
http://www.modelgraphy.com/us/dynamo.html
Remember two important things: The World is my STUDIO and Attitude is Everything!!!