NOTE: I'm Traveling back to HK to visit relatives from 22nd of Dec 2013 to the 10th of Jan 2014! I'm keen to collaborate with HK photographers in shoots! Shoot me an message and lets get creative!
I model as a hobby and really enjoy doing conceptual shoots, anywhere with interesting setting, retro styles, cosplays, gothic, punk, fancy dresses and RAD hair!
I have a Strong interest in expressive, alternative fashion. I'm mainly into Lolita fashion (fancy ruffles, puffy dresses, most of the photos in my port). I'm building a wardrobe in yukatas (I have a few sets now, just no hair accessories for them yet) and retro style clothings as well.... If you have great concept in mind feel free contact me.
I have done quite a few photoshoots, both in studios and location shots. I'm Experienced with a range of Harajuku Styles mainly Lolita, Punk, Gothic and now branching off to Gyaru style with lots of encouragement from frds.
I am working full time in the industry of Design, with a background in concept building, finearts, photomanipulation, lighting and photography as well so i know what would look good and what not in a shoot.
NOTE:
Sorry no nudes.
TFCD/TFP
The below image describes my personality: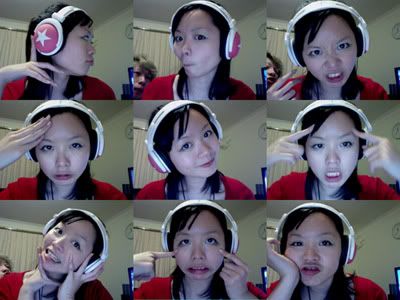 Photographers
*Julijaa - #1089465
*Paul - #1155508
*Mark - #1075728
*Hon - #1237126
*Jez - #52458
*Brendan - #597222
*Anna - #2144243
*Pireze - #2210876
Makeup Artist
*Eileen - #1710852
*Bei Badgirl -
www.beibadgirl.com
Modeled for/performed with:
*Haenuli Fashion Film (Korean Lolita Fashion brand filmed by Deerstalker Pictures)
*Sassy n Punk Boutique (Sassy n Punk Jewellery Designs)
*Didepux (Laser Jewellery Designs)
*Gothic Lolita Wigs (World Leader in Lolita/Gyaru, Rockstar & Alternative Wigs)
*Electric Alice (Bringing Japanese fashion into Australia! 2010-2011)
*Satsuki Nails (Qualified 1st Class Nailist by Japan Nailist Association)
Seen in:
*Angelic Pretty Mook book (Japanese Lolita Fashion brand)
*6% doki doki Mook book (Japanese Fairy Kei Fashion brand)