NOTE
I moved to Washington! Let's shoooooooooot!!!
I want to thank
all
of the photographers that have made my portfolio what it is today, hope to see you all soon.
-LuLu
I don't check MM that often.
E-mail me.
xtomatox2006@yahoo.com
RATES:
My rates are reasonable, trust me. Of course they vary from shoot to shoot depending on style...in other words, just ask! You might be surprised.
----------
wanna be my friend?
Message me!
Don't just do a friend request. I'll delete them.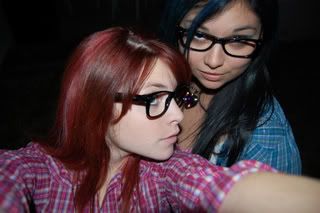 Brittany is my best friend, and the best make-up artist I know. Give her a tumble, she'll amaze you.
Oh! And she
always
comes to photoshoots with me. So be prepared.
I love art, so lets make some. I really do enjoy modeling anything, from the tame to the wild.
I want to find more photographers who want to expand their horizons.
Things that I'm interested in doing:
Pin-up
Fetish
Cheesecake
Artistic Nudes
Body Paint
Latex
Avante Garde
and anything else you can think of.
Don't be afraid to ask me to do some off the wall shoot, because chances are, I'll say yes.
I'm a goof ball. I make funny faces. You'll laugh. But, you'll leave with some amazing images. Honestly.
Art is the new cocaine.