TFP or TFCD are considered, but it depends on the concept and an allowance for food and transportation must be provided.
I only do lingerie with TF.
I am also a dancer (hiphop,breakdance, sexy, jazz).
I've been dancing since i was 3 years old up to now.
I am also taking dance classes.
I love to perform!
I am very dedicated in what I do, and I always give my very best.
GET TO KNOW ME MORE!
Follow my blog:
http://itsmsairra.blogspot.com/
my twitter acct:
http://twitter.com/#!/MsAirra_QueenB
and my youtube channel:
http://www.youtube.com/user/MsAirraQuee … ature=mhee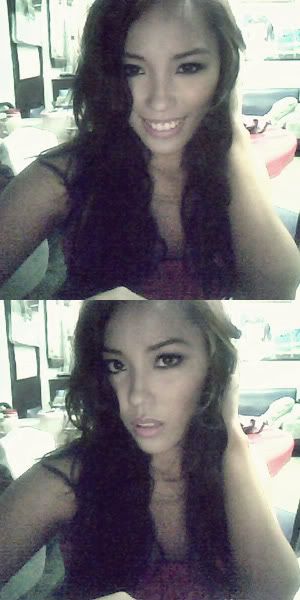 ***photographers***

Mark Morfin
Eric DC Fernandez
Jay Torio
Alex Memphin
Mishale Aragoncillo
Makoto Shinoda
Marvin Maning
Ajie Antonio
JC Castro aka Blue
Eugene Peregrino
Yeye of chiq avenue
Eman Ariola
Prince Cruz
Rap Yu
Direk Coco
Rizza Rizonda of blue light photography
Dominic Lutaos of Blue Light photography
Mark Owen
Jc Magaru
Klien Eco
Froi Rivera
Lestha of a2 bald heads production
Stan of a2 bald heads production
Kester Dee
Vic Fabe
Leo Castillo
Alexis Manalo
Jeremy Badong
Buddy Castro
Billy Galang
Jay Pena
Ned Elarmo


***Make-up Artists***

Missy Rivera
Muriel Perez
Ruel Papa make-up Team
Allure make-up team
Raymond Acedo of Vic Fabe team
Yana of Style Revolution Team
Chi Busque
Ten Ramos
Kim Rodriguez
Lhenvil Paneda
Nanan Villalba
George Delfin (hair stylist)
Anton Patdua
Yves Marcelo
HD Make-up team


***Designers***
-Joan Beltran (Bots/botan)
-RP creations
-Gra-cel "crochet" summerwear
-Vic Fabe clothing designs
-cute trends designs
-Sasha Aguilar
-Mary&Maey
-Abby Jocson Bags
-Air designs
-HYD designers


***Commercials / TV shows***

-Alaska Halohalo days TVC
-Magic Seasoning mix TVC
-coLgate toothpaste TVC
-Jollibee TVC
-CDO Hotdog Holiday TVC
-Tayong Dalawa Teleserye
-MTV campus crashers
-Eat Bulaga's Lady Gaga competition
-Magkaribal Teleserye
-Bubble Gang


***EVENTS (as a model and a performer)***
-Astring-o-sol dating marathon
-Upstage for MYXX
-Job orientation (PICC)
-Next top model Event
-Most promising masscomm event
-Indakan competition (champion)
-Variety show with Mrs. international 2009
-Upstage friday show
-Relief Force Fashion Show
-One Hot FABE Fashion Show
-Battle of the Ads (year 3, 4, 5)
-Lingerie and Halloween Costume show
-Gilbeys Bartour
-Shell Event
-FAB Fashion Show
-Coors Light Event
-100 teens Fashionista (usherette)