Personal website for different styles of photography
http://www.truemarkphotography.com
Also doing business as Digital Dreams Studio and Heritage Artistry.
I am actively recruiting models who wish to participate in my painting recreation series.
These are photographs based on famous paintings as the theme, and then processed in such a way as to resemble a painting. See the "Original and Recreated Painting Conversions" gallery in my port for some that I have done. These are all TF* with a twist. If you have a favorite painting you'd like to do, let me know. If you don't but the idea sounds like fun, let me know - I have a huge selection of paintings I would be willing to attempt with you as the star subject.
I am a photographic artist striving to create beautiful imagery. Right now I'm focusing on unique and interesting projects...if you have a look or idea you want created, contact me and let's figure it out!
I live in Bremerton, a one hour ferry ride from Seattle, a one hour drive from Tacoma, and a two hour ferry/drive combo from Everett via Edmonds. Please know this before committing to shoot with me.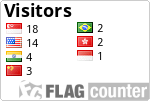 New Model Resource link: www.newmodels.com

Ferry Schedule Website - http://www.wsdot.wa.gov/ferries/Schedule/