Hello!
My name is Amber, I am a full time model/spokesmodel/tradeshow hostess and everything in between.
I am available for
Promotional Work
Spokesmodel Work
Tradeshows
Shoots (non nude)
Special Events
Costumed Jobs
GO GO
and if you are looking for something outside these parameters just contact me via message, and we can discuss further.
I am currently only doing limited TF project, Paid work comes first.
I do travel for work as well, out of state needs to have travel covered. In state Im flexible, depending on distance.
Upcoming Travel:
March: Toronto CA
April: Vancouver CA
May: Calgary CA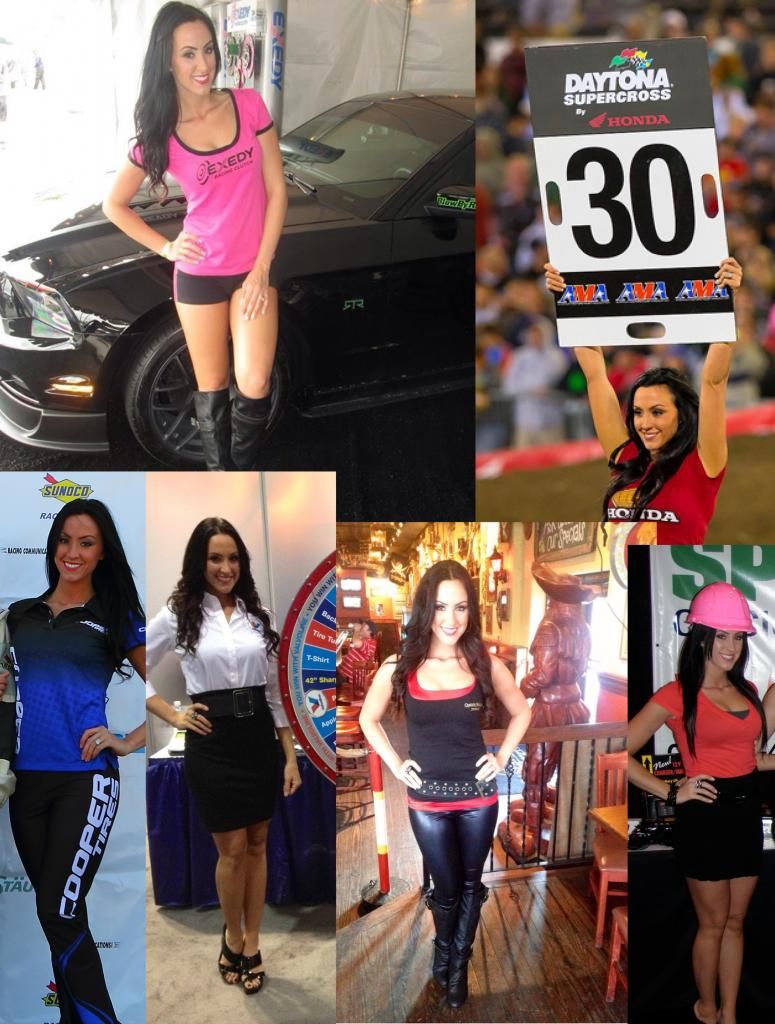 Promotional Work
*Monster Jam: Trophy Girl: Tampa 2009, Tampa 2010, Orlando 2010, Jacksonville 2010
*Full Throttle Energy Drink: Promotional Model: 2010 NHRA Gator Nationals
*Tops Inc: Promotional Model for Sun N Fun Fly in 2010
*DOS XX: Cargo Hunt Promotion @ Wazoo: Tampa 2010
*Chevy: Brad Paisley Concert 2011
*Office Max: Team Lead
*Jameson Irish Whiskey Promo Team: 2010-2011
*DOS XX Most Interesting Show in the World 2010: Event Model
*Coca Cola Recycling: Tampa Bay Lightning Game
*Allstate Insurance: USF Football Game
*Amp Energy Drink Promo Team 2011
*Cooper Tires: Honda Grand Prix of St Pete 2011
*Safari Helicopters: Festival of Speed 2011
*Cooper Tires: PBR Built Ford Tough Invitational: Promotional Model
*Captain Morgan's 376 ish Birthday Party hosted by Maxim Mag: Morganette
*2011 Cuervo Games: Jose Cuervo Girl
*Captain Morgan Morganette 2011- Present
*Havana Nights Cocktail Party Costumed Model "Red Hot Greeter"
*Gasparilla 2011: Captain Morgan
*Captain Morgan: Tampa Bay Rays Charity Golf Outing 2012
*Mobil 1 12 Hours of Sebring 2012: Cooper Tires: Promotional Model
*Honda Grand Prix of St Pete: Discover Card Grid Girl 2012
*Wazoo 2011 & 2012: Guinness Girl
*Republican National Convention 2012: Official Welcome Party Hostess
*Chaparral Boats Dealer Show 2012: Event Model/Hostess
*American Signature Furniture Labor Day Event: Team Lead
*Publix Ultimate Tailgate Promo 2012
*Cooper Tires: PBR Tampa: Promotional Model
*Redline Extreme: Promotional Model 2012
*Cooper Tires: PBR World Final Las Vegas 2012: Promotional Model
*BMW BALL Watch: Event Model Tampa 2012
*BMW BALL Watch: Event Model Naples 2012
*Crown Royal: Tampa Bay Rays Charity Golf Outing 2013
*Monster Energy Drink: Model Daytona Supercross 2013
*Honda: Daytona Supercross 2013 30 Second Board Girl
*Cooper Tires: Promotional Model for Mobil 1 12 Hours of Sebring
*Anderson Race Park/USF2000 Series: Honda Grand Prix of St Pete 2013
*Tavistock Cup Party 2013: Costumed Character/Dancer/Greeter
*Pepsi Next: Rays Game: 2013
*Formula Drift Palm Beach 2013: Exedy Clutches Umbrella Girl
*Paleo on the Go: Crossfit Competition Tampa 2013
*Tanqueray Green Room Event: 2013
*Cooper Tires: PRB World Finals 2013: Las Vegas
*Pabst Blue Ribbon: PBR World Finals Afterparties 2013: Las Vegas
*Captain Morgan: Gasparilla Pirate Parade 2014 Tampa Fl: Official Escort Morganette to National Captain Morgan
*Cooper Tires: Kobalt 400 Las Vegas 2014
*Shock Top: Hard Rock Hotel Party Event
*Arta Tequila: Samplings in Las Vegas 2014
*Cooper Tires: Primm Duel in the Desert 2014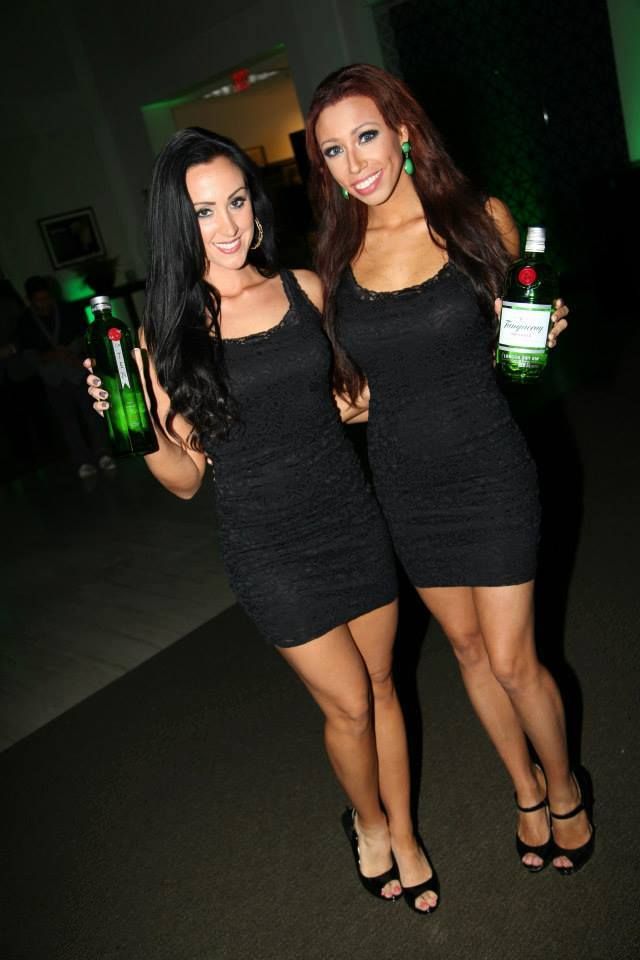 Tradeshow
*Le chat Nails: Orlando Premiere Beauty Convention 2011
*Mount Gay Rum: Tampa Bay Boat Show 2011
*Luv 2 Luv Inc: Surf Expo 2012
*Wellan 2011: St Petersburg Boat Show
*Platinum Connections: CTIA Show
*Glamazon: Cosmopolitan Hotel/ Hospitality tradeshow: Orlando 2011
*Lapitec: Coverings Expo 2012
*Microsoft Tech Ed 2012: Netwrix
*Solar Power International 2012: Hyundai Heavy Industries
*PRI 2012: Exedy Clutches
*Surf Expo Orlando 2013: Spirit Active wear
*FETC Orlando 2013: NETAPP
*NADA Orlando 2013: Valvoline
*CIM Toronto 2013: Amsoil
*Premiere Beauty Orlando 2013: Hot Heads Hair Extensions
*Sunshine Food and Fuel Expo 2013: COCO VIA
*Acrometis 2013: VIP Client Driver (Driving Clients to airport etc in promotional vehicle)
*Amsoil: REMSA 2013 Indianapolis Indiana
*Cooper Tires: SEMA 2013: Las Vegas
*Amsoil: Power Gen 2013: Orlando Fl
*Sophie Versus Emily: Surf Expo 2013 Orlando Fl
*Highly Educated: ASD Show 2014 Las Vegas NV
*Uniview Technology: ISC West 2014
*Powerall/ Amsoil: Truck World Show Toronto 2014
TV/Video
*XFC Cage Dolls Documentary (On Comcast Cable on Demand)
*Labatt Blue Light Commercial 2011:
*Vista Max: Shear Easy Systems Commercial 2012: Featured Testimonial
*We Live Soccer TV: Soccer's Hottest: Featured Model (Fox Soccer TV)
*Paleo On the Go:http://www.youtube.com/watch?v=-YFwvtqYXEU
Print
*Hydro Dyne: Industrial Equipment Product Model
*Royalty Inn Hotel: Lakeland FL: Lifestyle Model for Brochure and Website
*The Mertailor LLC 2012
*Ocala Magazine: October Issue Page 34-35
*Fashion Frenzy Magazine: March 2012
*July Issue of Next Level Magazine: Cover/ Feature
*Klever Skateboards: Product Model 2012: Featured in Concrete Wave Magazine