I'm also a MUA=>#1079961
Name:Senko Verheyden(any document will be signed caroline diaz-v.)
Date of Birth:15/12/1988
Things to know:
I usually work TFCD/TFP or paid.
I do my make-up,hair styling and bring my clothing
If you have a model release send me a copy before we agree on shooting.
note i do have a pair of snake bites,belly pierced,a tongue piercing, 3 piercing on my left ear and 1 on my right, belly piercing. I also have a very imposing tattoo of a Ram on my chest
current hairstyle: Short, i also have some Wigs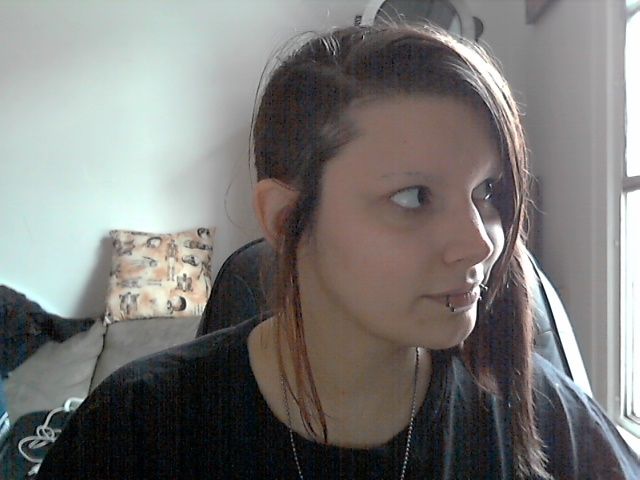 I also LOVE to dance so if you ever need a dancing girl, wave at me!
I do nude but only paid work(unless i contacted you).No pussy shot or porn style.
-
Also please take time to read my POV on Erotic and Pornography.
-
e·rot·ic
   [ih-rot-ik]
adjective Also, e·rot·i·cal.
1.
arousing or satisfying sexual desire: an erotic dance.
2.
of, pertaining to, or treating of sexual love; amatory: an erotic novel.
3.
subject to or marked by strong sexual desire.
Synonyms
1. sensuous, sexy, aphrodisiac, erogenous.
-
por·nog·ra·phy
   [pawr-nog-ruh-fee]
noun
obscene writings, drawings, photographs, or the like, especially those having little or no artistic merit.
-
Pornography is often distinguished from erotica, which consists in the portrayal of sexuality with high-art aspirations, focusing also on feelings and emotions, while pornography involves the depiction of acts in a sensational manner, with the entire focus on the physical act, so as to arouse quick intense reactions.
Contact:
Send me an e-mail at ivorylolita@gmail.com, I don't receive model mayhem notification anymore and they dont get filed as junk, i just don't receive them.
I speak French(primary language)and English(Second language)
Other:
I'm interested with working with other models(girls and guys).
Any questions? send them to my e-mail or PM me.