Thevi Cosmetics
Iconography Magazine (x2)
Emerge Magazine (x2)
W23 Magazine
HIP Magazine
Digital Photographer (EU) (x4)
Correreio de Manha
, Vera Kolodzig
NAAR
Passifleur
Ico Denim
Virginie Castaway
Flip Dresses
Maria Anadom
Five Play
Le Plume
August Alexander
Battee Couture
The Campbell Agency
Smashbox Cosmetics (previously sponsored)
Blog:
http://eternalsoulshine.blogspot.com
http://figuremodels.org/lavieboheme
Http://soulshine.blastmagazine.com
PHOTOGRAPHER'S REFERENCES:
"I can't thank you enough for all your help yesterday. You are not only a great MUA, but a talented shoot stylist and competent model as well. I simply could not have accomplished what I did with Shanna without your help. If her submission is successful it's because you played a very large part in it. Shanna was very responsive to your ideas and suggestions, and you just made everything flow smoothly."
-Josh Barron MM# 522
I've said it before....

I'll say it again....

Carly is AMAZING! I just love her. Her make-up and hair is INCREDIBLE but she's more than that. She brings modeling, photography, and personality to every shoot.

I am not kidding when I say that she's might be the MOST talented person on Model Mayhem....

WOW! She's the best.

Thank you for everything today Carly.
Ken, MM 553374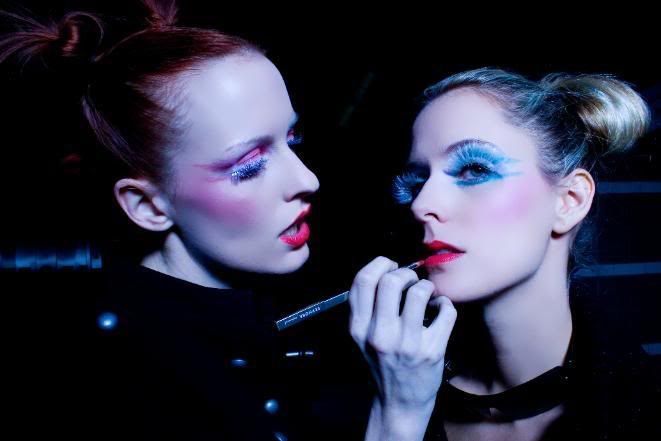 Photographer Jason Bailey and Model Jeska Sheppard battle it out after we shoot. Photos by Joao Carlos