**UPCOMING TRAVEL DATES**
Travel schedule
August
8/2nd: Orlando, FL
4-10th Tampa, FL
13th: Custom videos avail w/ Cadence Lux
8/23-9/2nd: London, England (custom videos available with BluBondage, Miss Miranda, and Nikki Whiplash)
September
11-22nd: Pittsburgh, PA
23-27th: Washington, DC
October
9-11th: Philadelphia, PA
12-13th: Long Island, NY
14-15th: Milford, CT
16th: Philadelphia, PA
November
10/29- 11/11th: Los Angeles, CA
Please message me to schedule something as I may still have openings in my schedule :-)
------------------------------------------------------------------------
Check me out :-)
http://twitter.com/carissabound
I'm an actress and model currently living in Philadelphia. I've been modeling for the past four years and consider myself to be very experienced. I have been published in Hustler Taboo and have worked for dozens of websites. I have a brief list below of some of the websites I work for a more frequent basis. I also run two clips4sale stores. Please email me if interested in trading content.
I have a free-spirited, outgoing personality and am really easy to work with. I take my work very seriously but at the same time love to have a good time with the photographer that I'm working with. I take direction really well but also have the experience and insight to come up with some great ideas too.
Please note: I am not one of those flaky models. When we book a shoot, I will show up with make-up done, wardrobe in check, and on time :-) This is my job and I treat it that way.
I am available for the following types of shoots:
Fetish
Bondage
Glamour
Fashion
Pinup
Video
Swimsuit
Nude
Here are a few of the sites that I have done still/ video work for. There are too many to list at this point so if you have a question about my work in a certain fetish area, just let me know and I can give you lots of references :-) Also, feel free to contact any of the websites below for the run down on my character, work ethic, & all that good stuff :-)
-FMConcepts.com
-AmericanDamsels.com
-HuntersLair.com
-Bedroombondage.com
-BorntobeBound.com
-Gotcuffs.com
-FetishKijara.com
I am NOT here for dating or anything like it, so if that is what you're interested in, please do NOT contact me.
Feel free to contact me on MM or on my personal email at ModelCarissa@gmail.com . Look forward to hearing from you soon!!!!
As of December 2013: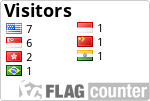 And now I decided after too many incidents with MM's who book shoots and No show me,I will publicly list them. Lately, I have been travelling out of town and booking shoots with guys who seem to have no intention of showing for a shoot at all.
1) First from a recent trip to Chicago
DanielHMaitland
http://www.modelmayhem.com/3251880
Booked a shoot and no showed.
After several incidents like this I am now instituting a non-refundable Down payment for ALL shoots with people I have never worked with in the past. It just takes a couple guys like this to force me to make business changes. Sorry!