Latest Update***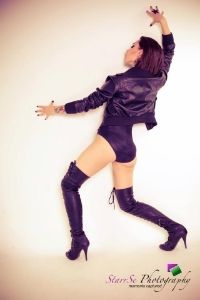 Hi Everyone,
My name is Kevin Duncan of STARR SE PHOTOGRAPHY and have been in this profession for over 9 years. My photography work involves Marketing and Commercial Photography; Events; Weddings; Family; and my best work in Fashion Photography. I am also the Marketing Manager and Photographer for an International High Fashion/Couture Magazine calle Vigore Magazine (vigore-mag.com)...I'm truly enjoying this adventure with the most beautiful and professional people in the world. Looking forward to meeting and working with more of you.
***TFP's Are Limited***
I currently work with close model friends of mine that Professionally and respectfully shoot TFP with me from time to time. If I do see that your look can help both of our portfolios I will consider. Castings may in some cases be in TFP; but models will be chosen according to the need for each shoot.
***RATES***
My rates start at:
A) $95/hr 2 looks (Model brings wardrobe and does make up and hair)
B) $150 for 2 hours; 3-5 looks (MUA on deck)
C) $215 4hours 6-8 looks (MUA & Hair)
In both packages B & C you will get a CD with the proofs and 2-3 retouched photos.
****SERIOUS INQUIRIES ONLY****
It is imperative to be 100% certain that you would like to work with me before even attempting to ask. I only work with the best and THEY give their BEST! If you are only modeling because someone told you to do so; then you are in the wrong business. All models that have worked with me have a dynamic attitude and KNOW what they want. If modeling is just a "past time" for you; then I'm NOT the photographer you want. I don't have the time nor patience to work with people that are unprofessional.
Finally; those that are traveling to the State of South Carolina can also contact me if you need diversity to your port. So lets collaborate and make beautiful pictures...Here's my info:
Hope to hear from you soon...