Clients include
DC Comics, Marvel Comics, Little Miss Perfect
television show for the
We Channel, Wizard Magazine, KDWB radio, IDW Publishing, City Pages weekly (Twin Cities), F&W Publications, Dynamite Entertainment, Seattle Weekly, Phoenix Sun Times, Wolfgang Publishing
,
WWE Comics (Titan Books)
, and
Upper Deck Entertainment
among others. Known for working with some of the most beautiful young women in the midwest, from pageant winners to Playboy models to NFL cheerleaders to the girl next door! References available upon request! To apply to be a model, contact me with portfolio link or attached pics and bio. Please go to
www.TomNguyenArt.com
for more info!!!!!! If interested, I will contact you for a possible 2010/2011 shoot/painting.
I NO LONGER WORK WITH NON-NUDE MODELS UNLESS THEY ARE A MINOR OR A HIGH-PLACING PAGEANT COMPETITOR. I CAN'T MAKE THIS ANY CLEARER!!
Thanks! -- Tom
Other Publications:
-Featured Pin-Up Artist profile:
Club International
magazine, May 2006 (see below)
-website featured in
American Curves
magazine #26, June 2006 (see below)
-work featured in
Aphrodisia 2: The Art of the Female Form
in book stores now!!!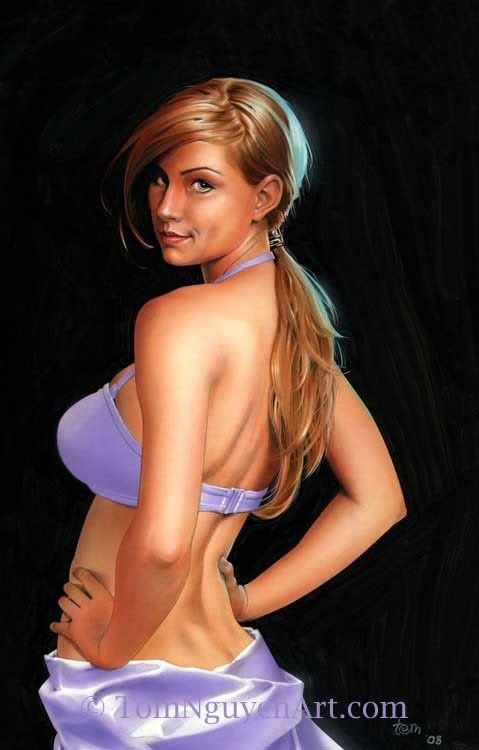 Gina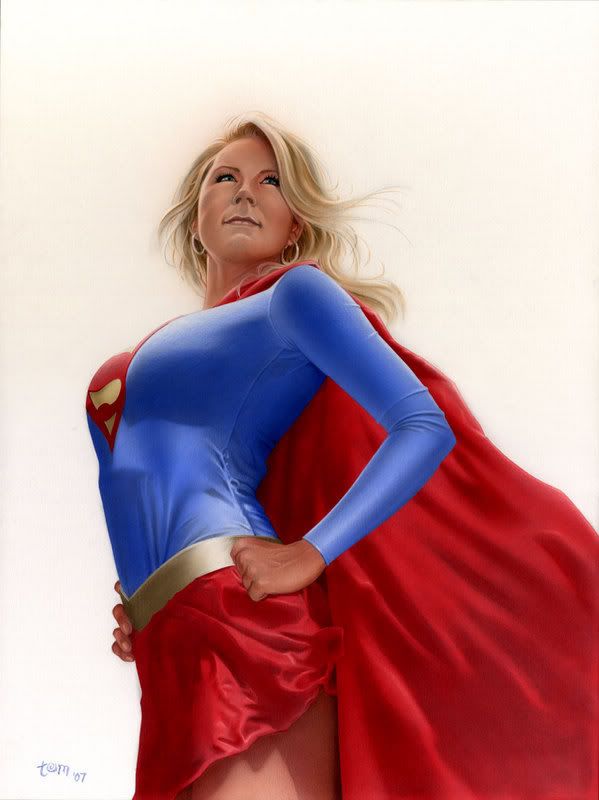 Minnesota Vikings cheerleader Katie as Supergirl
Hannah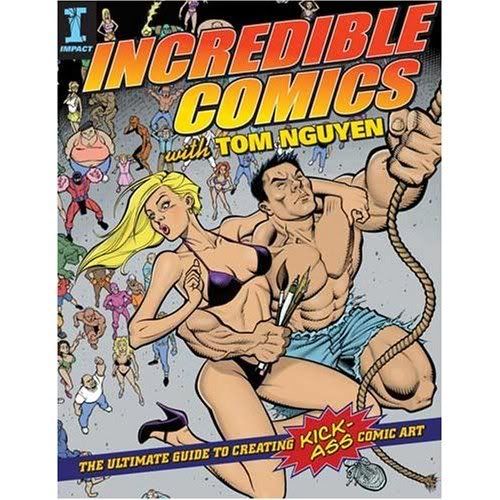 Buy my book in stores everywhere now!
Megan--published in my new book Incredible Comic Book Women With Tom Nguyen
Playboy model Jacki Morrison for the book How to Airbrush Pinups