* FRIEND REQUESTS- PLEASE ONLY FRIEND REQUEST ME IF YOU LIKE MY WORK & YOUR INTERESTED IN WORKING WITH ME! *
*NOTE- I HAVE RECENTLY LOST A STONE SO I'M ALOT SMALLER THEN ALL MY PHOTOS. MY NEW MEASUREMENTS ARE UP!
*
*AS EVERYONE ELSE HAS GOT ONE I'VE SET MYSELF UP A WISH LIST, FEEL FREE TO NOSE THROUGH
https://www.amazon.co.uk/gp/pdp/profile … ef_=ya__56
*
ABOUT ME-
Model/Actress/Make Up Artist
***********************************************
*****ONLY DOING PAID WORK! Sorry no TFP/TFCD*****
***********************************************
IMPLIED NUDE-
I am extremely selective when it comes to shooting implied nudes. I charge my full rate and travel. The level of photography must be very high and be tasteful.
SHOOTING WITH OTHER MODELS-
I have no problem with having a photoshoot with another model providing there professional.
PERSONAL ATTRIBUTES -
• 100% committed and reliable
• Confident and professional
• Easy to work with
• Hard working, ambitious and self motivated
• Confident to do own Hair and Makeup
• Willing to undergo training and a fast learner
• Full UK driving license and willing to travel
BOOKING DETAILS -
If you are interested in booking me, please provide as much of the following information that you can along with your inquiry:
1)  Location of the shoot
2)  Shoot Details (ie. Lingerie, Bikini, Fetish, etc)
3)  Compensation
4)  Travel (I do travel, but all expenses must be covered)
5)  Approximate date, time and duration of the shoot
6)  Planned usage of the photos/video and whether I will be granted usage rights as well.
7)  Provisions for stylist, wardrobe, etc.
8)  Contact information (Address of the studio/shoot and your mobile number)
9)  References (yes, I do check them)
--------------------- LOOKING FOR ---------------------
I'm always in search of new AMAZING people to collaborate with & help me reach my goals as a model. If you can provide me with the following, LETS TALK!
- More Tearsheets
- Mass exposure
- Promotional Work
- Interesting new genres/ideas to keep my portfolio diverse!
- Non-exclusive contracts
- Great contacts & friends in the industry!
****************************************************
If your on Twitter, Facebook, Instagram or YouTube please add me :0)
Amazon wish list -
https://www.amazon.co.uk/gp/pdp/profile … ef_=ya__56
Twitter- Maria_BarbieXXX
http://www.twitter.com/Maria_BarbieXXX
Facebook- Maria Barbie Model-Actress
http://www.facebook.com/MariaPantellisOfficial
YouTube-
http://www.youtube.com/user/MariaBarbieTV
Instagram - @maria_barbiexxx
****************************************************
Feel free to nose threw my portfolio!
All my love,
Maria Barbie
XXX
MAKE-UP ARTIST-
My make-up artist profile is #1900703. If anyone is interested in doing any make-up courses in the UK contact me for more information.
**********************************************************
Visitors from April 13th 2011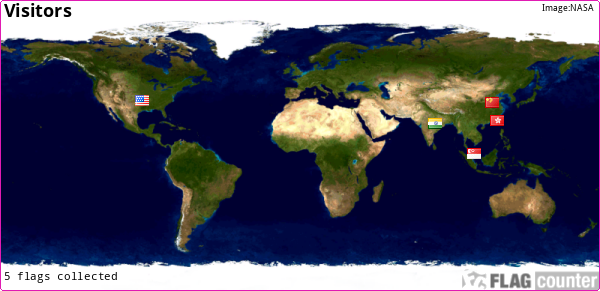 **********************************************************
Visitors from each State in America from April 13th 2011
**********************************************************