See me in "How Do You Know" Next to Owen Wilson!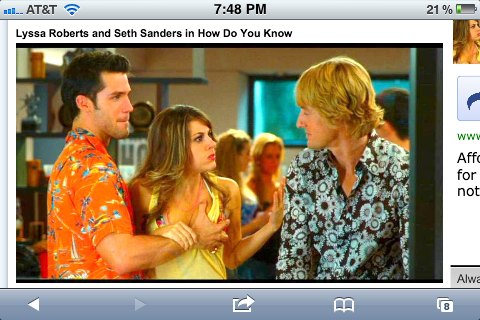 !!CHECK OUT!!
Im one of the faces for bikinitheif swim wear-
www.bikinitheif.com
for SEXY, HOT SWIMWEAR thats featured in US Weekly and other fashion mags and seen on CELEBS like Anna Lynn McCord, Kim Kardashian, and many more!
http://vimeo.com/12621649
~Check out a short Clip from the shoot!~
* Available to travel if expenses are paid please
http://twitter.com/#!/LyssaLRoberts
..Follow Me
Please Email me if you have any ideas or information about future work! Or would like to set something up or send me LOVE always returned..MUAH!
Much love to everyone!!!
P.S. If I send you a friend request, its probably because your awesome.
XoXo~
LL♥
...THANKS ALL!
"The reason most people never reach their goals is that they don't define them, or ever seriously consider them as believable or achievable. Winners can tell you where they are going, what they plan to do along the way, and who will be sharing the adventure with them."
-Denis Watley