If you're not a risk taker, you should get the hell out of business. – Ray Kroc
http://www.youtube.com/user/THEIQREVIEW
I'm a co-host on the IQ Review- CHECK IT OUT!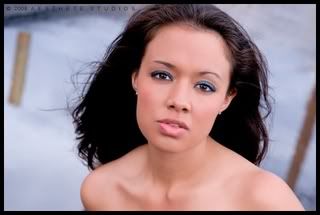 "Not only so, but we rejoice in our sufferings, because we know that suffering produces perseverance; perseverance, character; and character,hope." -Romans 5:3-4 (NIV)
- I'm Hispanic, Native American and Irish -
My current skills-interest include: Movie appearances, mini-series featured parts, commercial work, singing, theater work/stage work, body double work, promotions/events.
Photographers:
Wes Naman
NM SnapShots #747399
Lloyd Thrap
Mark Wayne
*Aesthete Studios #90102
Nick Hornbrook #657699
Perry Haines
Kim Jew
*John Dosher
Emily Nash
Jeremy Aragon (Power Moves Entertainment)
Evan Moore
Wevulla (Nolan Rudi) #111189
*Michael Vetter #181727
*Joshua Lines
Antonio Ramon #54151
Dan Quan #191582
Pat Berret #484
*Aaron Downing #73957
*Marie Leslie
Robyn Adams
Carrie Cavalier

[*worked with more than once]


-Appearances-
Film:
"Wild Hogs"- Coffee Girl '06
"Fan Boys" Collage Girl-Movie '06
"The Donor Conspiracy" Kidney Donor-Movie '06
"The Flock" Goer-Movie '06
"Rent" Renegade Teenager-Movie '05
"Vortex" Extra-Movie '06

T.V.:
"Punk'ed My50 Style"- My50 VJ '08
"The Gap Year"- on Bebo w/Dave Brett '08
Good Morning America- 'Special Guest' (Roswell, N.M.) '08
My50-TV (National TV) "Special Guest"
"Wildfire" (Featured Extra,Stand In)-TV Series- Seasons:1,2,3

Commercial:
"Sagebrush: Twilight" Series- Lead Roll '11
"APD Red Light Camera 411"- Leading Pedestrian '10
"Newman Lasik"- Bachelorette #1 '09
"New Mexico State Lottery" -Student

Fashion Shows:
New Mexico Wedding Expo '12 -Hard Rock Casino
Callace Beauty Institute & EAGA Show- Rio Rancho, N.M.
Native American Youth Foundation Gala- Rio Rancho, N.M.
Santa Ana Fashion Show-Fashion Runway- Abq., N.M.
Elijah's Boutique-Grand Opening Abq., N.M.
Roxanne Swimsuits-Summer Fashion-T.N. Nashville Shores


Magazine/Print:
Albuquerque Magazine (August 2008) Vol. V, NO. 4
Dead Set On Crazy "Model For Band" (D.S.O.C.'07/'08)
505 Magazine (June 2007)
Albuquerque Magazine (March 2007)
Local IQ Magazine (February 2007)
Pageantry *Winter Edition 2004* Vol.25/Issue4

Promotions:
Bacardi
Wet 'N Wild
Camel Tobacco
Organic Foods Whole Foods
Northeaster AUA Section
New Mexico Bikini Team
T-Mobile High School Invitational
Golden Coral Character Show
New Mexico Scorpion Hockey Team
Habitat For Humanity- Building a Playhouse
Smirnoff

Pageant Titles:
Miss Santa Fe America '11
Miss New Mexico Galaxy '08
Miss Rio Rancho America '07
Miss Zia America '06
Miss Pecos America '05
Miss Teen New Mexico America '04