I will be featured in an upcoming issue of "Open Your Eyes" Magazine.
Patrick Hoelck's Coffee Table Book
Swim Suit Model for Key Images Photos
Model for photographer Jessica Penprase
Model for "Calaveras y Diamantes" Spanish Market Music Video for artist, Quetzal Enriquez.
Model for "The Out Croud" Music Video for up and coming rap artist, Kyle Young.
Appeared on "The Doctors" TV Show filmed at Paramount Pictures Studios.
Exotic Dancer in Dan Frank's Film, "Speed Dragon."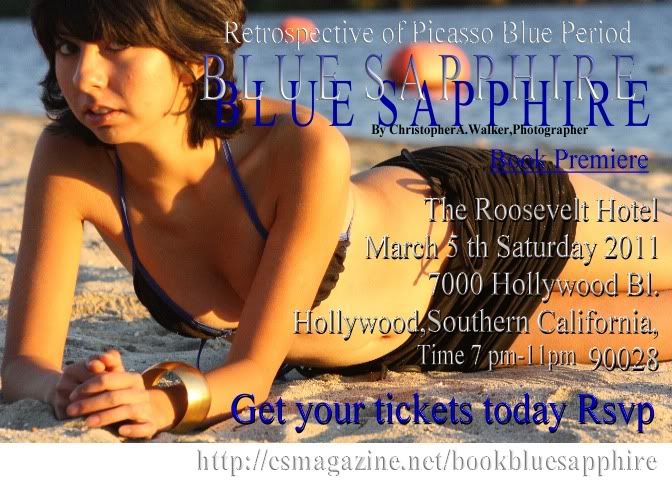 Please Purchase Here:
http://csmagazine.net/bookbluesapphire