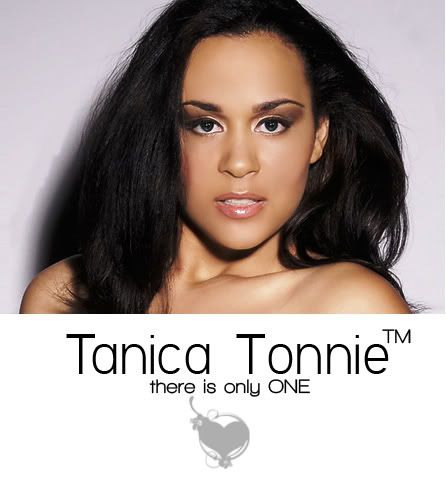 Hey Guys, My name is Tanica Tonnie, I'm biracial, black and white and I have a lot to offer on screen and off...
A lil info on me written by SOURCE magazine:
"Life is filled with unexpected obstacles but it's up to the individual to determine the outcome of each situation. Living proof of this testimony is Tanica Tonnie. After getting into modeling 6 years ago, found out that she was having her first child. Gaining over 200 pounds, she was convinced she no longer had what it takes to pursue her career. Instead of blaming herself and feeling miserable, Tanica got back in shape and started ripping the runway.
Since then, the 5'4'' Scorpio has been featured in numerous magazines and made a few video appearances, most notably "Miss Independent" by Ne-Yo. Despite her mainstream success, she considers her weight loss her biggest accomplishment. Admitting her journey throughout her profession has been difficult, never once has the thought of giving up entered her mind.
Being a highly devoted mother of two, she credits her children as her main source of motivation.
Tanica considers herself different from others and believes being different is far better than what society calls normal. Having more than just a "pretty face" the Mississippi native remains grounded, and does not let the attention get the best of her. "People say I am kind of a big deal, but I say fu*k it, I'm just me. Once you start to live based on other people's perception on what you are or who you should be, you begin to lose the very thing that made you different to begin with." Without a doubt, remaining optimistic plays a huge role in Tanica's success. "If you expect great things, great things will happen," says the African American/Caucasian beauty. Having a striking presence in front of the camera, she hopes to bring the same aura on screen. Given her history, it is safe to say anything is possible."
-Eaztwood
I'm currently obtaining my BA in Psychology and work for a mental health and substance abuse company... I have 2 daughters whom I adore... modeling is my hobby and its a hidden passion, given my many talents, I can inspire and encourage women to better themselves. This is why I model, this is why I am great at what I do, you get 100% working with me, I expect the same in working with you
I can commute within a reasonable distance, that is not a problem for me.
I DO NOT do FULLY NUDE, or PORNOGRAPHIC... Implied is fine, with the right photographer. Sorry!
Please email me with details of the assignments you want me to do and I will get back to you as soon as possible! Thank You!
My website is still undergoing maintenance, for now you can find me at any sites listed below...