People have always asked why SHANGHAI. Shanghai represents my love for art; specifically Asian art. I love shooting urban editorial and working with models who have the experience and desire to make my job easy! My goal is to learn and gain experience ; to have my work translated into something that amazing!
Quality
----------
Quantity
Im looking to network with experienced models and stylists to expand my talent and skill.
I love to work in a fun relaxed atmosphere. I feel that no model/or staff member should feel uncomfortable during a shoot. I will never be viewed as a controlling, arrogant or non compromising photographer.(They suck!) Im open to all ideas, concerns and criticisms.
Im looking for diversity. Diversity in race, ideas and projects!!
-TFP policy (A true TFP benefits all parties involved!!)-
a. must be a concept that I am looking/interested to shoot
b you must be the type of model I am willing to work with.
c. TFP for publication is best
d. 4 edited digital images or 2- 8x10 prints within 10-14 days after shoot.
My style: Idk. Maybe Urban glam / Urban Editorial
Im not really into NUDES to I wont ask.
I like implied or playful camera flirting
More of an FHM style..I find that to be more sexy!
>>Sexy but not Sexual
One thing i must ask for is PROFESSIONALISM. If im stood up by a model or stylist then I will no longer work with that person. Its business. Try not showing up for a job interview and see what happens. Some say you shouldn't take things personal.. But my time is very personal. #smile
****Escort Policy
Unlike alot of photographers here, I do not mind if you bring your manager, boyfriend, girlfriend,dad, sister, brother or husband to a shoot. If you do not know someone NEVER EVER go alone. I only ask that you bring 1 person and that they remain a silent observer. (Not shooter #2)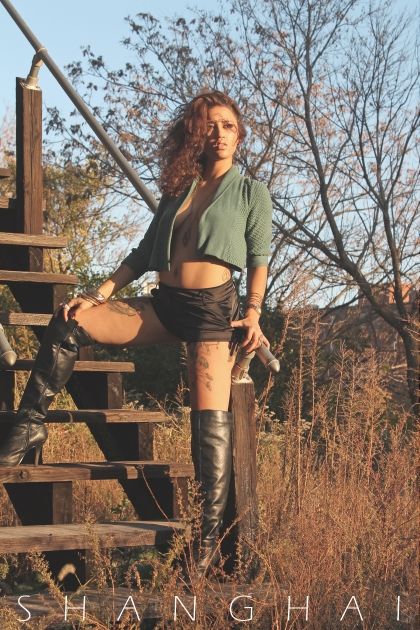 Contact me:
www.shanghaiimaging.com
www.instagram.com/shanghai5