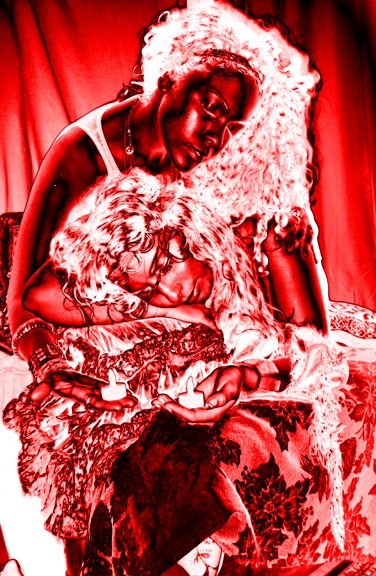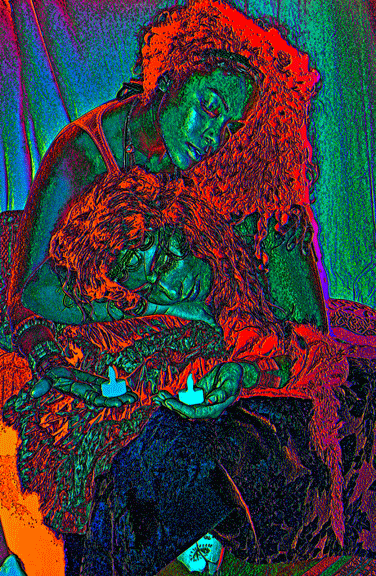 Hi, allow myself to introduce myself. Sup? Im greg. I make art, lots of art. So much so that i have over several thousand prints ready to go. The keystone behind this is that if you give me one solid photograph, i can give you hundreds of different photographs off of that one photograph. My record is over 350 unique prints off of one image. I also currently have 2 and a half hours worth of HD video uploaded on the Internet. This is footage that i produced, directed, edited, casted, waredrobed, scene located, music edited, etc. These videos, or "flipbooks", as i call them, are the true form of my art. You could view any one print out of a collection but you are only viewing a still frame of what was otherwise supposed to be an ensemble. Even so, the majority of the flipbooks i have posted are only rough drafts. The finished pieces are going to be much more in dept with transitional effects timed to the beat of the music. If you are wondering why they are as they are as supposed to what they are supposed to be, its simply because the current timing effects i have are simple to produce and i wanted to give potential models a taste of what they could be a part of. As well as the fact that i have been studying music so i can create my own soundtrack to go with everything else that is originally my design. I am also seeking models with musical talent to collaberate on soundtracks for their flipbooks.
I will also mention what i tell every one i meet before they view my art. What you view before yourself, whether it be a video or an individual print, isnt really my art, its a regurgitated version of what once was. All my art is formatted at 11 by 17 at 300 dpi. Anything smaller than that kills the otherwise shattering effects the image delivers. My goal is to have my flipbooks, or anything i create for that matter, be an experience. You walk through the sixteenth chapel, you get an experience. You view an image on a cell phone of that same interior, yup its like that. Anyone who has seen a Van Gogh in person will admit a small picture does his work no justice when the texture of the paint strokes is gone. The reason i always tell people of this is because when you sepnd so much time fine tuning an image to get a specific gripping event out of each print, it kills me to see these images on the web in an other than what i envisioned version. Nearly 75 percent of all images uploaded on MM, i immediatly deleated becuase they just didnt translate into the art i created. Even watching the flipbook "Raise Your Weapon" on any display that shows it smaller than 11 by 17 makes me what to delete it off the internet because my eyes view it as wrong. I also neglected 76 individual prints from that collection because they where too similar to other prints in the collection as that any fades would not be noticable in any video smaller than the original format. However, if you were to take the two prints on paper and compair them side to side, the difference would be as they say, "night and day." So in essence, you cant truely enjow my art untill you have an understanding for it. And dont even get me started on the world of color callibration.
So thats my art, now on to me.I have been a professional photographer for many years. Currently, i am a rescue swimmer in the navy. I get to jump out of the helicopters you see flying around the island. I have also seen most of the Hawaiian islands from the air. I really like my job. Before i enlisted, i basically lived on the road for a few summers spending every weekend at a different art event. I basically made a giant hammock stand into an art gallery. This has been up and down the east coast and different festivals and even appeared in several New York City night clubs. My goal is to open a gallery in NYC in the coming years. It will feature my art as well as other artist's designs as well. As things progress, i plan on opening other gallery's in other cities as well.
I have also gotten into airbrushing. I can easily do makeup such as foundation, etc. Doing large scale designs is something i am currently progressing on. I have a projector for outlining designs on the body and also use custom made stencils.
The filpbooks can be found here. I also posted certain videos on their side (HORIZONTAL) so that way if you view them on a pivot monitor or a mobile device, you can experience a bigger version of it.
http://www.youtube.com/user/YourWarriorPoetCOM/videos
The flashing images you see on this screen are called tweaks. They are really nothing other than me just playing around with quick flashing .gif files. They are by no means a finished product or anything serious of the sort. You can see more here. I recommend viewing as a slideshow, it illiminates a lot of lag.
http://s258.photobucket.com/user/yourwa … amp;page=1
"All i ask is you give the camera everything you got cause in the end when we are all long gone, all we will have left is what we have once given the camera."
gregory robert kahofer
your warrior poet
"Don't just make art, be art"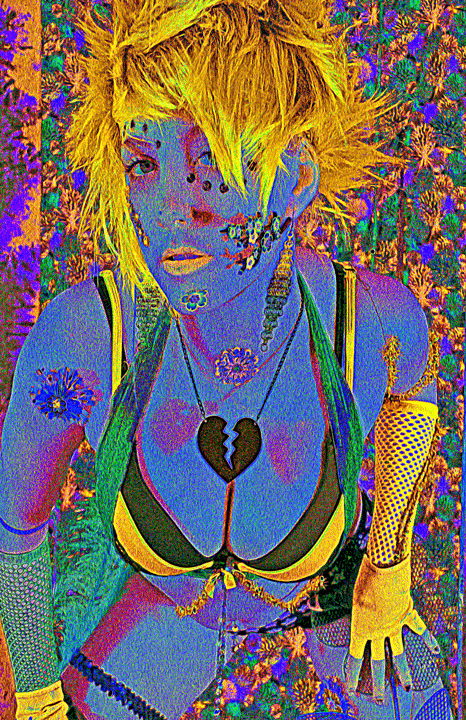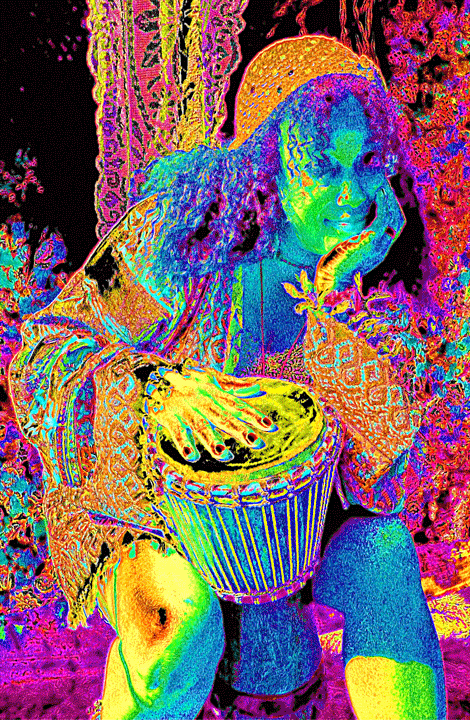 http://www.youtube.com/user/YourWarriorPoetCOM/videos
= FLIPBOOKS
Jade Vixen #32777 **
Madison Dopko #1049422 *****
Christina Cusack #2189542 ***
Willowmina #705008 ****
Sky Skullface #2226052 *************
Andi Mystique #1382002 *****
Kelly Ann Richmond #720136*
Sparkle #508241 *
Kaylynn #1219958 *
XoJessicaMarie #2570275 *
spring i ness #1652011 *
Alyssa Ji me #2293650 *
Amanda Ayres #1172460 *
Heather Kittle #2599790 **
K A T woman #1031884 ******
shay faye # 3058502
I've also worked with countless models who have yet to jump on the MM band wagon. I could list them, but why?
* denotes number of different shoots performed together
studios
Bubblewrap Studio #2434086
Michael Smith of Studio One Pensacola #1134448
http://samadhihawaii.com/index.htm
I've never worked with this guy professionally but ive known him for much of my life. so i figured i would give him a shamless plug. truthfully though, i just throw him up here because if you like star wars, his profile is def worth checking out.
John Strangeway (Steampunk Boba Fett) #2038688