Facebook
Twitter
]Instagram
Agent-represented.
Happy to announce my first major client - Google! Check me out with WeVideo for Google Drive: youtube.com/watch?v=WcLErv-Oauo
November 14, 2012
I seldom work for free, just like you!
I'm open to rare TF* assignments with experienced photographers and/or with a stylist/MUA, OR for tearsheets and publication.
If we're shooting TF*, I generally ask for 3-5 retouched photos or 10-15 RAWs (depending on the number of look changes) unretouched. I expect to receive files within 4 weeks, or as arranged.

10/19 - booked (evening)
10/20 - tentative
10/25 - booked
11/2 - booked

Let me know:
- Estimated date, time, location
- Expected shoot duration
- Theme/concept/purpose of shoot
- Team available
- Compensation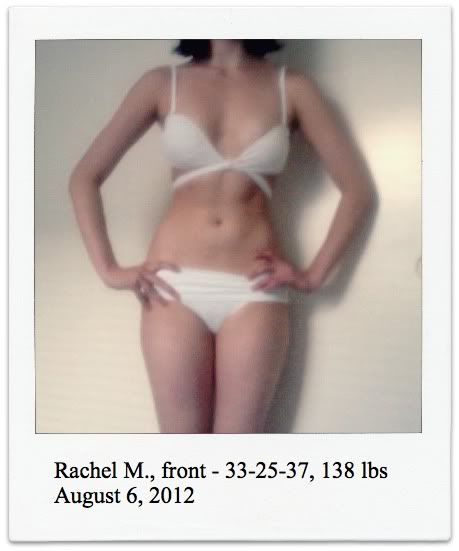 I'm a very hardworking, creative, versatile person and love photography and design. My favorite categories to shoot are currently fine art, editorial, and avante-garde. I just graduated from UC Berkeley (Cal) and currently work as a paralegal.
Favorite thing to shoot:
Anything from my Pinterest ideas board!
YOU:
I've made some great connections and friendships here, and I want to thank all of you for making it a wonderful experience. I love laid-back, enthusiastic, flexible, insightful, thoughtful, dependable people of all makes, models, and years... and would love to work with you if you are one of them.
Please note: I share the belief that modeling is just like any other career in the arts, next to acting or music. If I come to the conclusion that I was booked for the purpose of companionship or similar inappropriate purpose, I will be leaving.

I'm a true 5'10" without shoes.
Measurements are currently: 33C - 26 - 38
Shoe size: 9½
Dress size: 5
Legs: 21" thigh circ.; 33" inseam
Shirt size S.
Bra size 32C/34B
Ring size 7.75
I have fair skin, equivalent of MAC NC15 (neutral undertones).
Hair is currently just over shoulder-length, lightly layered, and dark brown; however, I have extensions I can put in (20") if you want a long/updo hairstyle.
I have no tattoos, silicone, modifications, or body piercings. No drugs/alcohol/smoking/tanning. I'm a fan of weightlifting, running, and yoga.

- Photoshop, InDesign (retouching)
- Final Cut / video editing
- acting (specifically, alternative theatre and commercial)
- cosmetics
I have an extensive amount of professional/high-end cosmetics, including pigments, false eyelashes, and hair extensions. I am happy to assist in my own makeup application.

Absolutely NO NUDITY at this time, topless included, as well as no Playboy/Penthouse/Hustler-style lingerie - my career path (law enforcement) strictly prohibits it. Body painting with concealment, fashion swimwear, and fashion/art lingerie are exceptions.
PRIVACY etc.
As a general rule I don't mix work with my personal Facebook, though you can certainly visit my page here! --> facebook.com/rachelxmodel