****
www.stephanieellenmodel.com
****
Current Hair: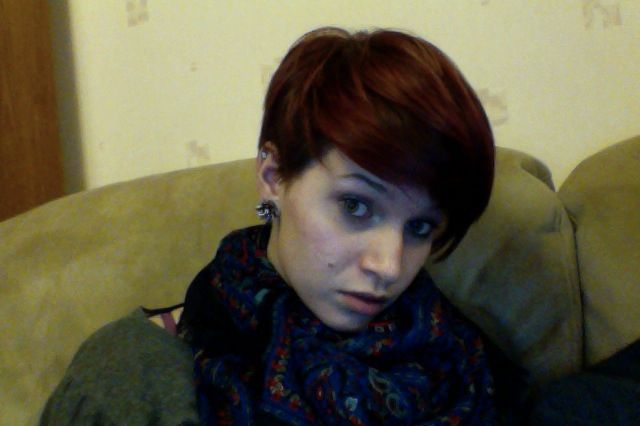 I started modelling back in 2011 and pretty much haven't stopped since. I think my previous work shows that I can be quite versatile and am always up for new ideas. My main interests at the moment are to shoot more latex, lingerie and art nude so if you think you can help me out with any of those projects don't hesitate to email/PM me.
I am currently only taking select tf work, paid work is a priority.
I am a resident model at Scarlet Door , so all studio bookings will include the cost of studio hire. Location rates will be reduced but there may be an extra fuel charge dependant on how far I have to travel.
The only extra costs incurred will be if you would like to shoot fire, in which case there will be an extra charge to cover costs of insurance/ fuels.
I shoot up to art nude, but if that's not your thing I have a wide variety of outfits, lingerie, corsets, latex, vintage, alternative, lifestyle etc.
My hair is currently a short crop, however I do a lot of hair modelling so this is subject to change.
I have tattoos on my stomach, back, ribs, thighs, feet and a half sleeve on my left arm which will be getting finished soon.
Keen to hear any suggestions/ideas you may have. Will shoot with photographers of all levels, am always punctual and eager to get stuck in.
So, if you're interested drop me a message on: Stephanie.EatMe.DrinkMe@gmail.com. Also i have a lot more of my work on here:
www.facebook.com/StephanieEllenModel
Features:
DollyRox Magazine #3
Fixe Online Magazine
TwistedPix Living Dead Dolls Calendar for S.O.P.H.I.E
InsideKENT Magazine
Bizarre Magazine Dec '13
Gorgeous Freaks Magazine #23
Modelled for:
HOB Academy London
D&J Ambrose
Falltricks
Sanrizz
Anything Goes Apparel
EnchantedGOTH
Lil Mischeif - Corsets, bustles, retro accessories
13 Marine
Less than Zero
Miss Winter Couture
Contrariety Rose
Kates Clothing
The Heartfelt Bakery
Thanks x