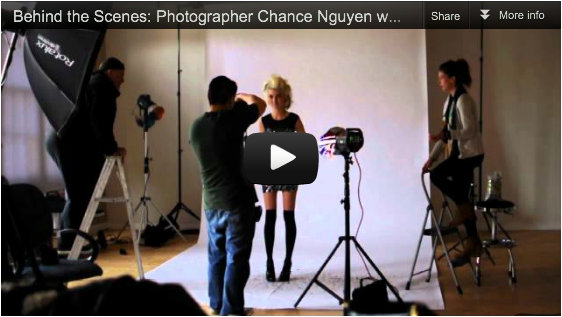 Professional hobbyist.. oxymoron? Maybe, but that's me.
Hi, I'm Chance Nguyen. In the past, I have worked professionally as a photographer and I do have my own studio, however my motivation is to create for the sake of creating and not to be labelled as a "professional". That being said, photography is my passion. I'm in it, first and foremost to make art. I love everything visual, everything provoking, everything obscene, and everything pretty.
I'm a new graduate, working in media and web content creation which exposes me to a great many number of photographers, videographers, actors and models. I am still "finding myself" as a photographer and am looking to experiment. I'm extremely open-minded and would love to collaborate with anyone who has a good idea, or maybe we can come up with one together. I share a studio space downtown Kitchener with photographer Jim Hagen MM# 2481771.
I do on occasion shoot TFP/TF* and encourage anyone interested to message me, however, precedence will always be given to my personal creative projects and paid work. I take all my shoots very seriously, where they be paid or for trade, I provide the highest level of professionalism and expect the same in return. I am also very laid back and am a strong believer that sometimes the best results in art and life come from just going with it.
If I friend you, it means I see myself working with you in the future, but may not have anything currently available. Friend me if you like my work, would like to work together, or are simply collecting the highest number of MM friends possible, I will almost certainly accept ;-)