http://CoCoShanel.Sharepoint.com/Pages/Donations.aspx
BIO
Shanel is a captivate versatile model born in Gary, Indiana, raised in Atlanta where she currently resides as the middle sibling to two brothers. Moreover, she has a peachy and pleasurable personality wrapped in her assertive rough edges. As a young girl, all Shanel cared about was art and fashion. Also showing off as a fast running tomboy racing her peers in the neighborhood.
Shanel started drawing models in her own two dimensional design as a child, which inspired her to imitate runway shows out of her own clothes before suppertime. Moreover, this imaginative, quiet, and athletic young lady with an authentic face represents tomboy meets glamour. Street team promotions is the beginning of her experience in the modeling and entertainment industry hence gaining her the nickname CoCo in 2004. Since then CoCo Shanel has taken on several new unknown challenges of the entertainment and modeling industry.
Any reference on her resume from music producers to photographers, would say that she was the most responsive and humble aspiring talent to work with. After a few years of seasoning, here comes exposure to a model representing her own style from hair to clothes with trend setting looks that switch unexpectedly. While still practicing her range to create characters for flexible voice over opportunities, attending workshops for makeup, runway and acting are still in order for an extra edge on her competition.
In the present time, CoCo will be practicing her craft for perfection and exploring where her endless look capabilities can take her. CoCo's immediate goal is to fabricate the kind of outcomes others wish they had thought of first along with encouraging business relationships in the process. To add, CoCo is fresh faced, fun and always willing to learn and try new ideas with the advantage of being new "it" girl on the scene.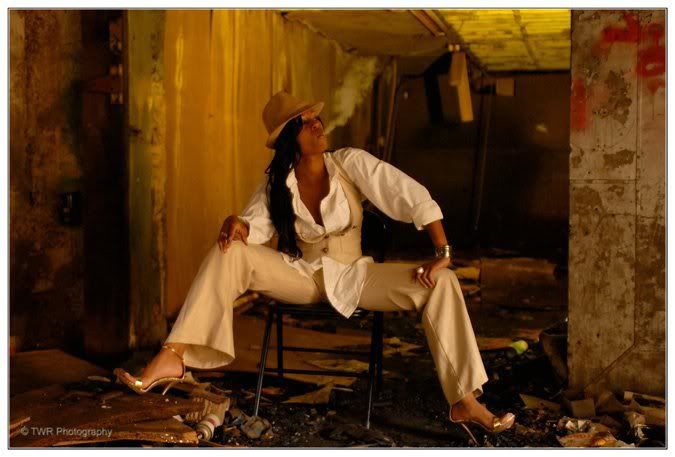 RESUME AND CREDITS
Summary of Qualifications
• Exceptional performance skills.
• Sound knowledge of body posture, movement and facial expressions.
• Remarkable knowledge of body and face care.
• Thorough knowledge of make-up, hairstyles and fashion.
• Exceptional ability to memorize routines.
• Uncommon confidence, patience and punctuality.
• Remarkable ability to adapt and be able to accept criticism.
• Possession of huge professionalism and concentration on duty.
• Exceptionally attractive skin, body type and personality.
• Great coordination, flexible body, clear speech, tidy appearance
• Immensely fit and healthy
Experience
Hair and Beauty Shoot w/ Latay Mays
Black Light Body Paint coturtion model w/ Photographer Tim Rogers
Fashion Print Model for J&S HOUSE OF STYLE
Runway walk class with Ms. Nickee Mack of OUTRE the Agency
Print Promotional Model for YURHOT.COM
Promotional Event Model for ATLCLUBS.COM
Promotional Hair Model for Celeberity Barberer MC Razor.
Runway Model 3-B Fashion Show
Runway Model Madame Veli Fashion and Lingerie Show
Promotional Model for Legion of Doom (L.O.D Record breakers)
Voice over intro for Oompcamp Dj Montay MemoryLane Pt4
Artist Manager and Developer for rapper Citty aka Da Cookieman
Street Team Rep for Axcess Granted ATL
Street Team Rep for GTM Promotions ATL
Professional Personal Assistant for "Priest" Anthony Holmes
Videos
Alabama Connect "Like Me" main girl
Wyze "RocknRoller" main girl
Franchize Boys "Riding Rims" extra
404 Boyz Ft Rasheeda "Walk like a solider" extra
Print
Colin Turner Couture (iRock Edition)
YURHot.com Spokesmodel
Afrodisiac Natural Hair Model
Stylist/ Designers
SNJ House of Style 781741
Colin Turner Couture
Photographers
Bad Photo
Ken Benjermin
Tim Rogers 4225
Derek Boone 1141130
Paul Lawson 2263
Tim Brantly 685404
James Rich 12044
Models
Candace Marie 442596
Marie Rowe
Kamisha Moore 543159
Raven Lejune 268184
Body Paint
Art by C-Man 680409
Tim Rogers 4225