My name is Claire Elizabeth Shorland, but I often go by Claire Elizabeth in the modelling world. I live in Melbourne, Australia.
I believe that my best feature is my long legs, or my bright smile.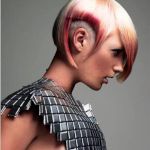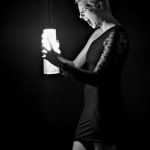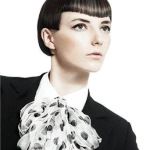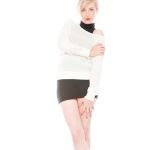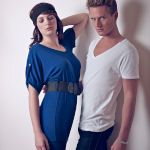 I am an experienced model, and I am currently seeking paid assignments, however; as I am in dire need of some variation in my portfolio, I am always open to unpaid shoots.
I have been modelling since 2007, starting when I was seventeen by doing a course with Tanya Powell Modelling Agency. Since then I have mainly been doing hair modelling until I completed the Model Academy modelling course in 2010, after which I was signed with FRM.
I have a lot of experience modelling, and my training includes (as mentioned above) the Beginners Modelling Course at Tanya Powell Modelling Agency and the Advanced Modelling Course at Tanya Powell Modelling Agency, both completed in 2007. I also completed the Model Academy Modelling Course in 2010.
My most prestigious accomplishment was in 2009 when Joseph Semaan and Manal Abdullah from Rokk Ebony South Yarra entered the Wella Trend Vision 2009 Competition - a massive and extremely prestigious event. I was chosen to be their model, and from the photographs entered we were chosen to participate in the semi-final competition in Sydney in July of 2009. We won the Australian National Competition and further went to Berlin in October of 2009 to compete internationally.
-->
http://www.myhairdressersearch.com/Indu … _2009.aspx
-->
http://www.rokkebony.com.au/blog/austra … -to-berlin
-->
http://www.culturemag.com.au/issues/200 … /p891.aspx
-->
http://www.culturemag.com.au/issues/200 … /p891.aspx
I am experienced with a few things including archery and kick-boxing, plus I am always willing to learn new things to bring to a photoshoot. I am versatile and competent, and determined to persevere through anything including shooting in all weather types. I will do anything for an amazing shot. Once, I was at a TEST photoshoot for sixteen hours. We shot until five in the morning, took over nine hundred photos, and I was still pumped for more. I lay in nearly freezing water just for a good photo, and prior to that I was hanging off chains. Both of these looks resulted in back pain and a cold, but the photos were brilliant.
If I would do that at a test shoot, I'd do it for any shoot.
And on a more personal note, I'm blonde and to be honest sometimes I can be a bit ditzy, but don't judge a book by it's cover. I'm smart, and punctual, and very persuasive and I work HARD for what I love .. and I love modelling. I love the way my heart skips a beat when I hear the click of a camera shutter - it's one of my most favourite sounds on this earth. I love the movement of posing - it's like a dance. But the best part is knowing that without moving my mouth, or my cheeks, or anything else .. I can tweak my eyes just a hint, and every expression is just there.
You have to PUSH yourself, and that's what I'm doing now. I want to start looking to do photoshoots that no one else can do. I want to jump, and leap, and bend backward until I fall over. Because I am ALWAYS looking for that perfect shot, and just when I think I might have found it, I still keep looking.
"
Unless a picture shocks, it is nothing.
" - Marcel Duchamp
* click to see which image won
I have many different forms of contact which I am more than happy to give you privately.