Neal Noir is a Pittsburgh based Photographer, known for his dark, neo-noir, erotic, pin up style photography. His work shares common characteristics, emphasizes urban settings, women in power, noir, surreal, adult themes, and generally muted colors, almost on a monochromatic palette, all usually featuring women. Trying to a bring a fresh, cinematic style to most artistic and erotic photos possible, using innovative lighting, make-up and wardrobe.

His influences draw heavily from film, usually fitting the noir, crime, horror, suspense or surreal genres. Some of his largest influences visually are David Fincher, Rob Zombie, Fritz Lang, Alfred Hitchcock and Tim Burton.

Neal is self educated, learning from hands on experience and training, with no traditional schooling, and has a background in graphic design. He is proficient in Adobe Photoshop, Light room and Illustrator. Looking to increase his portfolio, and move away from hobbyist and into both professional photography and film making.
-------------------------------------------------------------------------------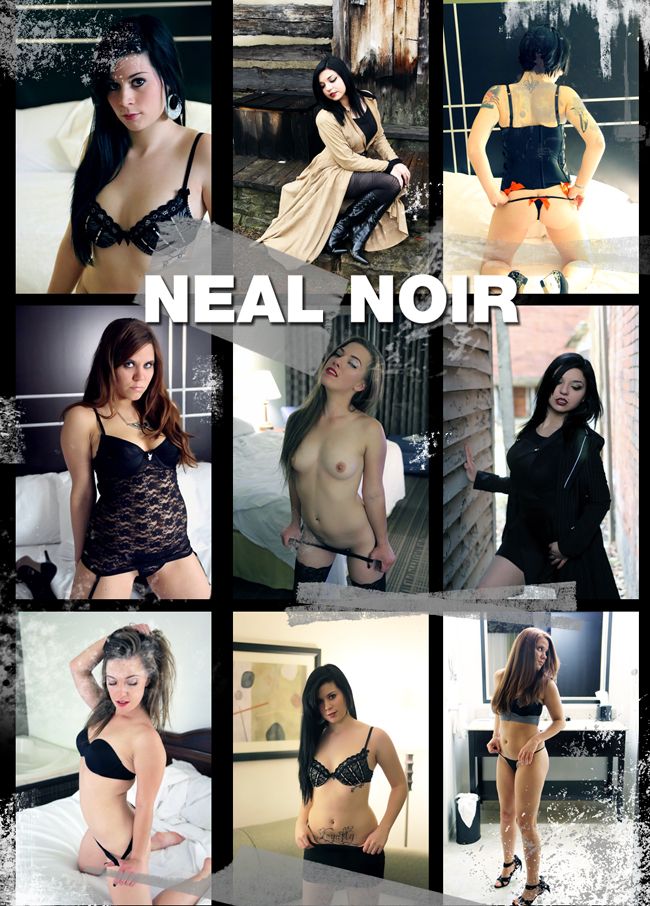 BOOKING SHOOTS - I currently am looking for paid assignments, but will do TFCD shoots if the project is right.

If you have an idea you would like to shoot, please feel free to contact me and try to work on something. Right now I am really trying to expand my portfolio and I will work for less than most professional photographers and still try to give you the most professional results. If I don't respond to your messages right away, don't be offended, it's nothing personal, I also have a day job and don't usually have time to reply right away, but I always get back to everyone!

However, I have a ZERO TOLERANCE POLICY, if you book a shoot, and you cancel the day of, or are a no show, I will not work with you again, and will give you a bad reference. My time and money is important to me and to the other people I could have spent that day working with. I am professional and if you need, I can provide references.

I love to work, I love to shoot, and I love being creative, and helping others express their own ideas and creativity through photography and film. I would love to help you bring your ideas to life, so please contact me if interested! Hope to hear from you!


-Neal Noir