Name: Tess X
Location: Sac/Bay Area, CA
****NO LONGER ACCEPTING MODELING GIGS. i now work as a stylist and make up artist. please bare with me until i get a new MM profile going for that instead! the below still applies. thanks!!***
Rarely on Model Mayhem anymore, but I'm always looking for new opportunities and creative ideas.
If you are a photographer with a unique idea, i'd love to hear it! I am selective about the kinds of projects i get involved with - i tend to favor alternative photography, fairytale/storybook themes, strong sense of story, concept and interesting fashions. I am also always open to collaborate with other models, as well as wardrobe stylists and make up artists. I am a make up artist myself (work with cosmetics), but i'm always willing to get dolled up by other talents :]
Photographers with interest in cosplay/anime/schoolgirl/lolita looks need not apply. Although i will participate in these themes with very trusted photgraphers, i will most likely not be willing to work with you.
Current Hair Color: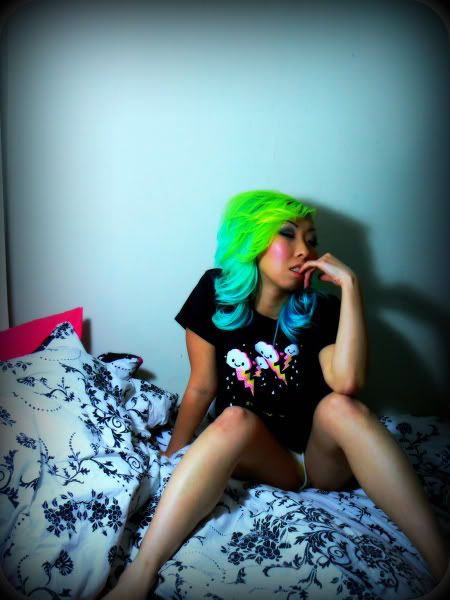 Yellow & Blue. Although, I'm quite accustomed to wearing wigs, and have a few to work with.