======================== Introduction ========================
Punctuality is very important to me and I realize that your time is valuable, so you can count on me to show up on time and fulfill my promises. In return I hope I'll be given the same courtesy.
Appearing in peak-condition is another goal of mine. I strive to stay as lean as possible all-year round, but due to the very nature of bodybuilding which involves bulking and then cutting down again it's best to provide up to two months of advanced notice.
I'm very flexible in terms of schedule and location since I'm self-employed and work online. I'm willing to travel for paid assignments if it offsets the costs for transportation. Depending on the type of assignment, I might accept TFCD as well as long as expenses are reimbursed and I get to copy the original photos from the flash drive in addition to any photos which you wish to edit. This is not because I plan to use the originals without your signature/watermark but in order to learn from every shoot, which would be difficult if I only get to see 1 to 5 photos after they have already been edited.
========================== Awards ==========================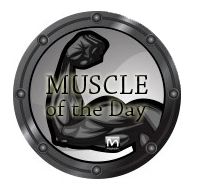 ======================== Personal info ========================
I'm from Belgium originally, but I moved to Malta as soon as I finished University. My first language is Dutch, but I'm practically bilingual. Soon after turning 22, I moved to Cancun and learned Spanish. I understand French and German, unfortunately I haven't practiced speaking those in years and I've all but lost the capability.
I'm very much into sports. I do gymnastics (mainly tumbling) every weekday and also visit the gym at least three times a week as well to build up strength. Usually, in the weekends I can be found playing Ultimate Frisbee or volleyball on the beach. I used to play a lot of squash/racquetball but it doesn't seem to be too popular in Cancun unfortunately.
I'm also a big fan of extreme sports although I don't practice those one a day to day basis. The problem is that Mexico doesn't have many drop zones, so I need to visit the USA every 60 days in order to keep my license current. In other words; I'll gladly accept assignments in the USA, especially if there is a drop zone nearby :-)
======================== Implied nudes ========================
Although I respect nude photographers and their work, as a general rule I do not do any nudes. The reason for this is that modeling is not my main career and I wouldn't feel comfortable if clients - or family and friends for that matter - were to stumble upon naked photos of me, however slim that chance might be.
Under very limited circumstances I might accept to do implied nudes, provided the following terms are respected;
- There is a clearly defined artistic concept
- The project is not pornographic in any way
- There is adequate hourly compensation
There are no exceptions to these conditions whatsoever. Please do not ask.