Hi, my name is Gil and I've been doing photography for 5 years. I own a screen printing business,"Gil's Graphics" and am a digital art major at Bakersfield College. I incorporate these photos to advertise my business with news paper ads, postcards, business cards, banners, etc.
I would like the opportunity to work with you, share ideas, and have a great photo session. More samples of my work can be found at
https://www.facebook.com/pages/Gils-Gra … 5082649506
http://instagram.com/gilsgraphics
Please contact me at gilsgraphics@gmail.com or at this site.
References include
Serena Sage -2934378
Karen Avalos-2920863
Postcard Model-Brooke Howard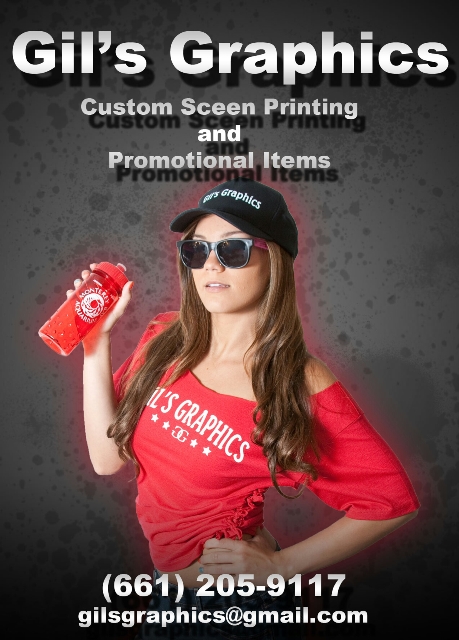 MM models I had the pleasure of working with.
Serena Sage-2934378
Karen Avalos-2920863
Brooke Howard-3058974
Giovanna Icamen-421141
Tina Marie LA-2092119
Micah Leeann-2335827
Jenny Ziesenhenne-2614830
Valencia Alexandra-2779320
Halen Lee-2918911
Vanessa Shantelle-6466488
Kayla Marie Johnson-1887927

More models I had the pleasure of working with.
Lupe Jaquez
Madi Wayts
Kimberly Heraldez
Lina Marroquin
Anneka