If you accepted my friend request, I am new to the California area and networking. feel free to contact me or pass m along to others you may think is interested in working with me.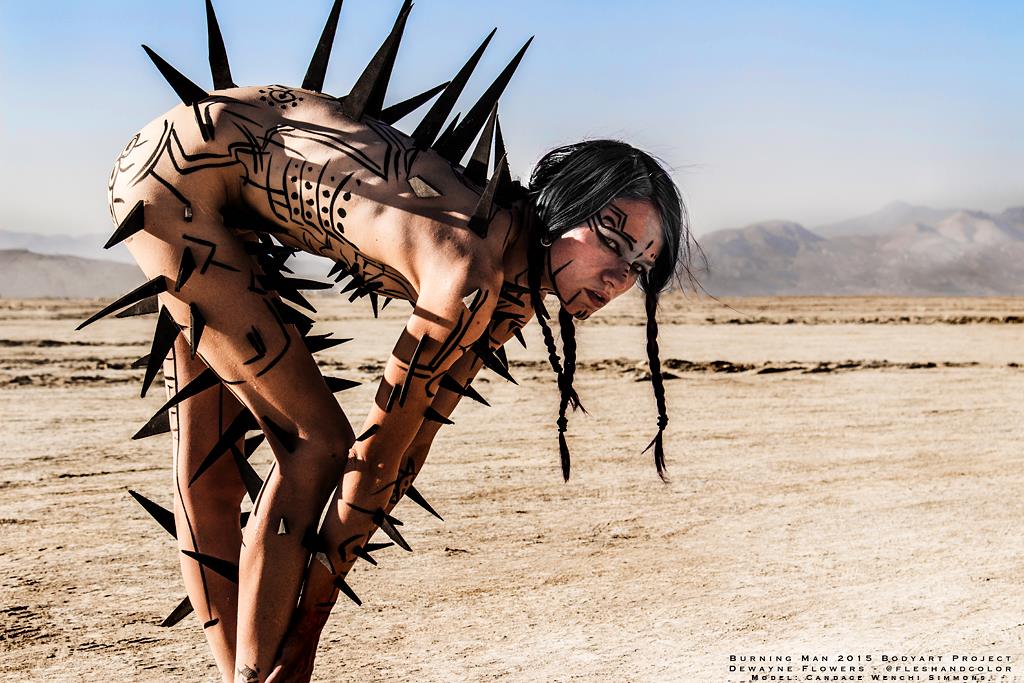 Painting on the skin; male or female, it is a marvelous challenge with stunning results. The primal allure of the human canvas attracted me seventeen years ago and I have been painting on bodies ever since. Interaction between the model, myself and the materials used are an experience a fabric canvas can never emulate. A traditional canvas doesn't feel exposed and vulnerable. It doesn't move, breathe or react when the brush glides over its surface. I have never felt the heartbeat of a fabric canvas through my brush. People become the art they have admired from the outside. A piece of stretched muslin has never sat in silence reflecting on the painting displayed before it in complete awe, still soaking in the artwork that began with them. Each bodypainting is a new trip to the unknown for the model and I. Let's take a journey together.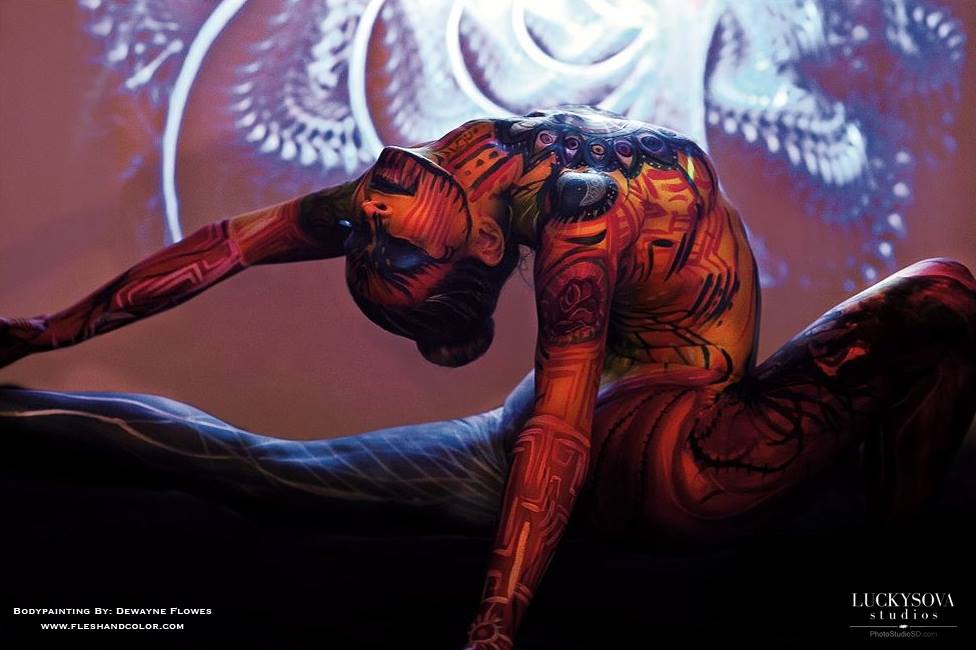 Last new painting of 2012.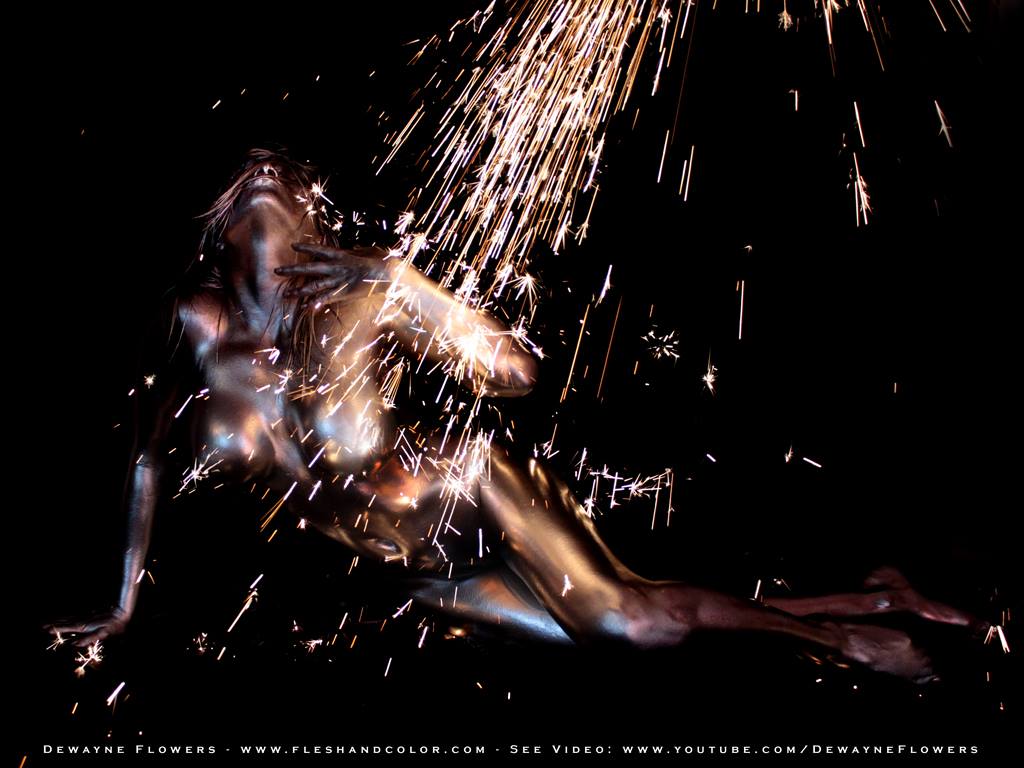 Love playing with metallic body paint and other shiny things. Fire is always a good choice.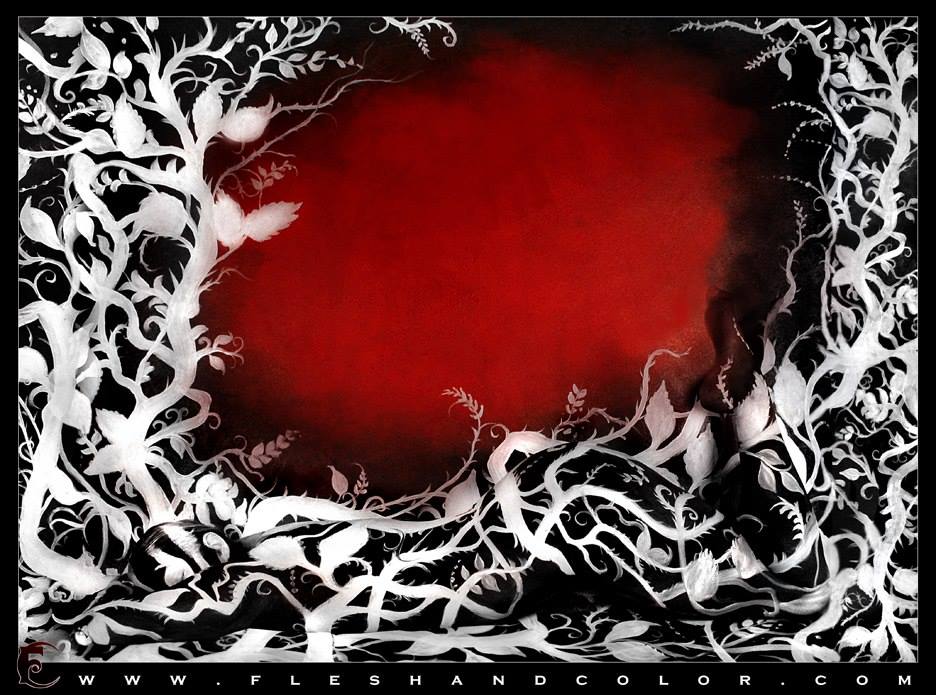 She is hiding, find her.