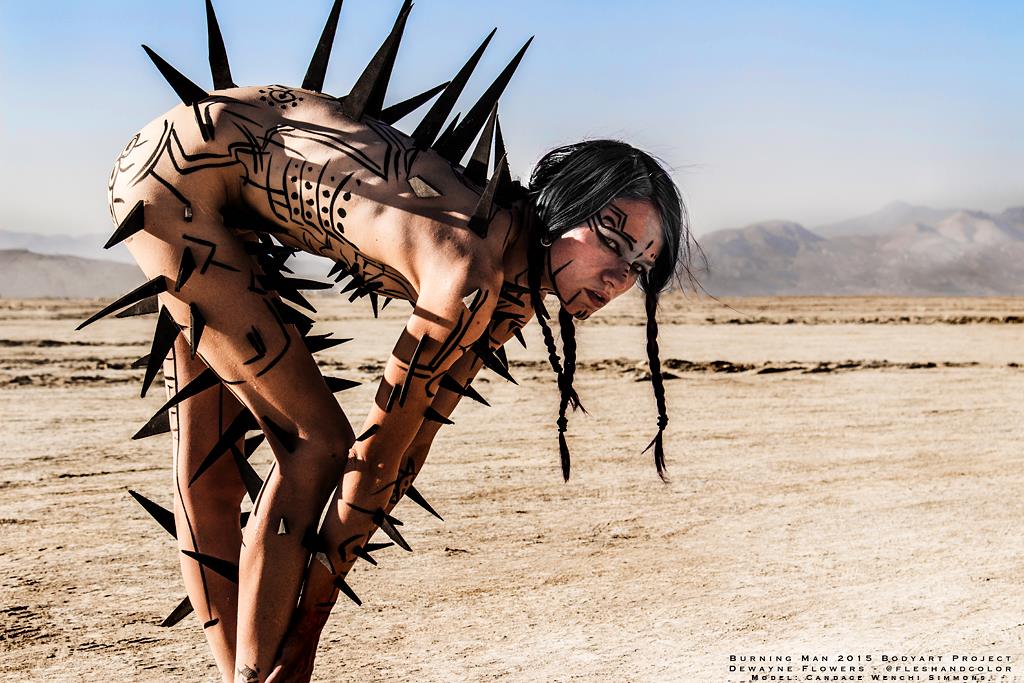 "Painting on the skin; male or female, it is a marvelous challenge with stunning results. The primal allure of the human canvas attracted me seventeen years ago and I have been painting on bodies ever since. Interaction between the model, myself and the materials used are an experience a fabric canvas can never emulate. A traditional canvas doesn't feel exposed and vulnerable. It doesn't move, breathe or react when the brush glides over its surface. I have never felt the heartbeat of a fabric canvas through my brush. People become the art they have admired from the outside. A piece of stretched muslin has never sat in silence reflecting on the painting displayed before it in complete awe, still soaking in the artwork that began with them. Each bodypainting is a new trip to the unknown for the model and I. Let's take a journey together."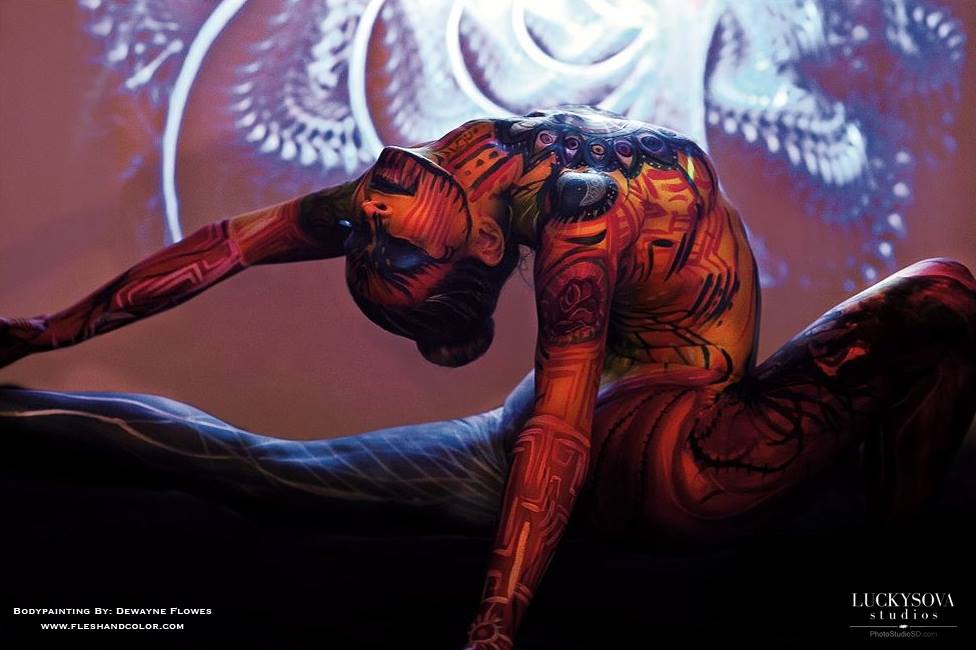 Last new painting of 2012.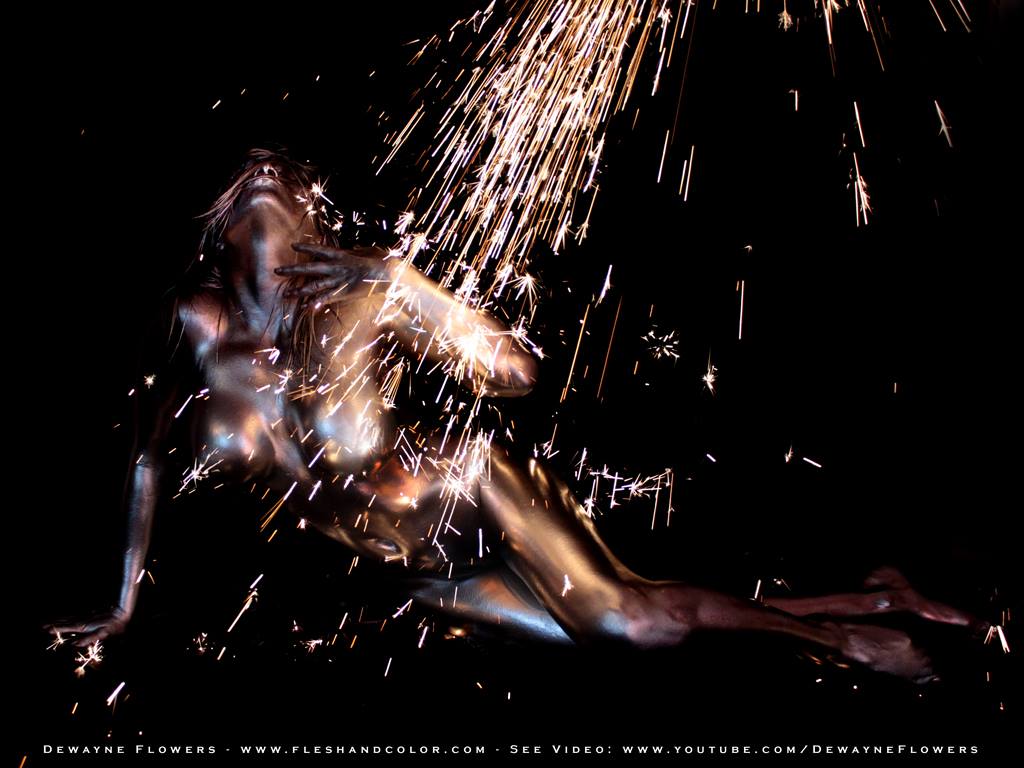 Love playing with metallic body paint and other shiny things. Fire is always a good choice.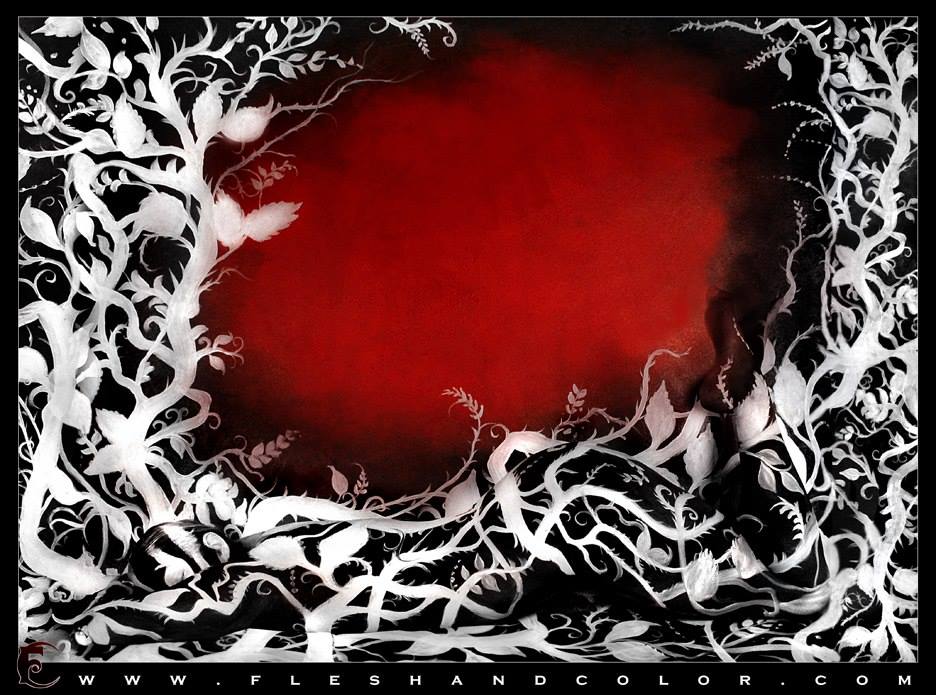 She is hiding, find her.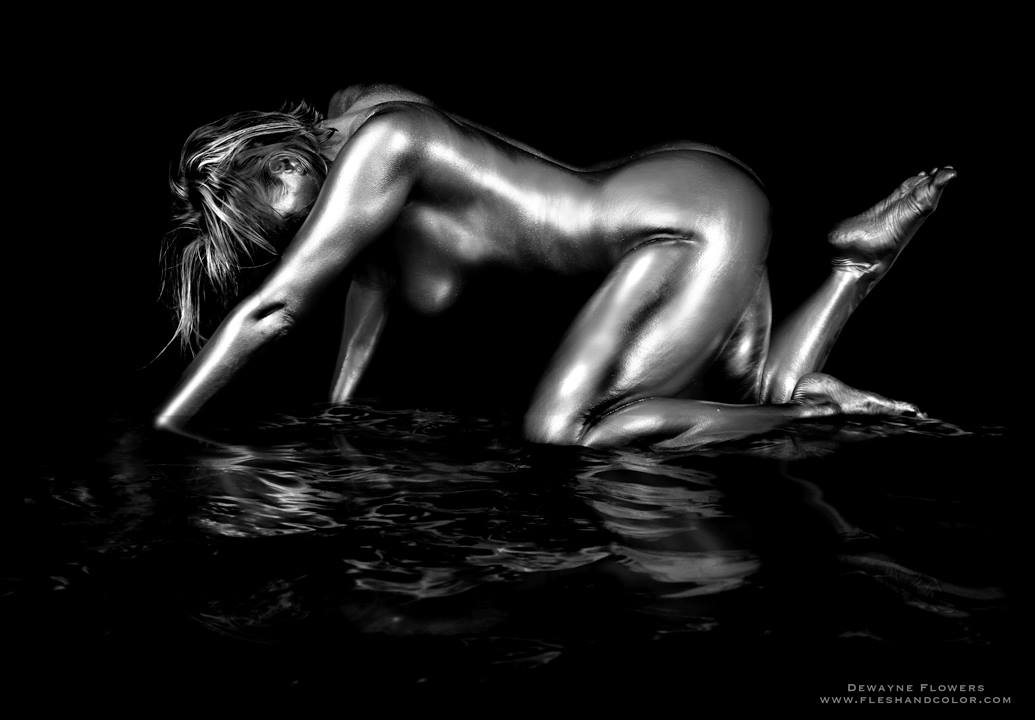 It was just supposed to be roses and it went further.
Me working...hard times, hard times indeed.
A little about me.
They say an image speaks a thousand words but they can rarely muster what needs to be said of 1,000 pounds. Words nor a photo really come close to describing it. With that said, here is an open door to a world that few know of and even fewer have seen. For those who have been there from the beginning, thank you. For those who never tried or gave up before the life in the making began...yeah, you blew it.
It all started around 6'2", 900 pounds - 11X Shirt 72" Pants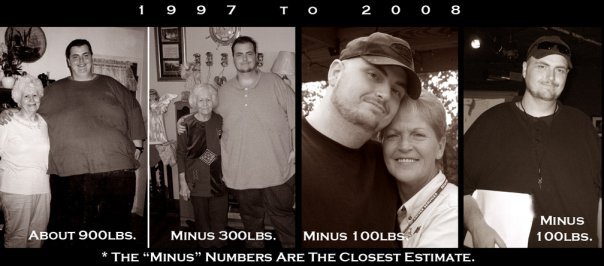 It has all come to an end at 6'5" 295 pounds. 2X Shirt - 40" Pants - (1X Shirt 32-36 after skin removal)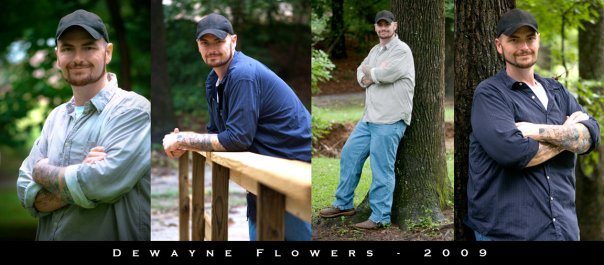 Yeah, I am one of those people. The "TLC Special" people. Well, not really. I have no show. I have not been documented by the Discovery Channel. I still have 40-50lbs. of skin to remove which will take me to a nice 250lbs. I can not convince insurance to cover it.
Insurance...sometimes it doesn't matter if you have it or not. I am currently saving pennies and collecting cans to cover the first 10 grand to cover 2 of probably 6 surgeries. Wish me luck.
Want to know more? Email me.
**Updated Pictures: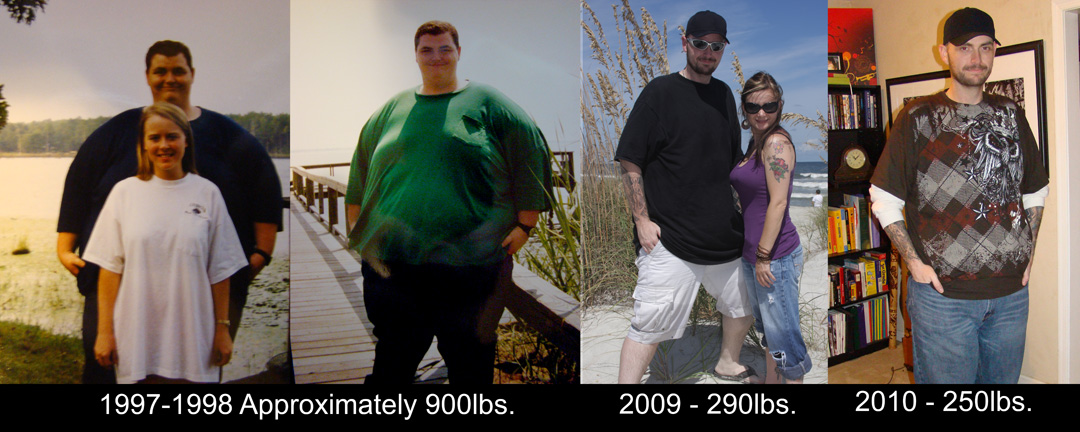 A little hard to look at, but I do.
Me now. I am not as scary as I look. Sexy, yes, but not scary. Just kidding, I probably am scary.