*~*~*~*LOOKING 2 UPDATE MY PORTFOLIO*~*~*~*
*~*~*PLEASE CONTACT ME IF YOUR INTERESTED!*~*~*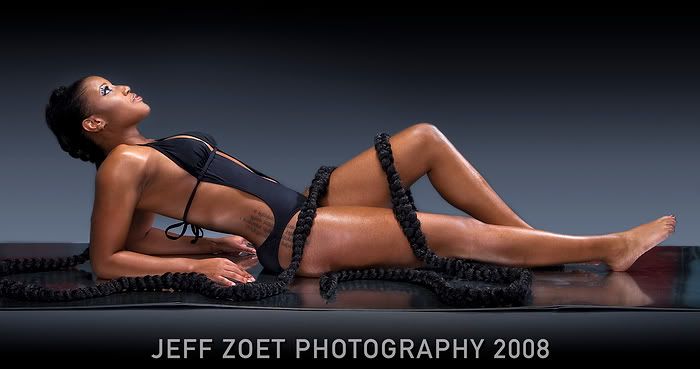 MUA:LoriD and Hair: Terry Boden
Bonjour!
I would like to give a special acknowledgment to GOD, my family and my WONDERFUL friends in the modeling world (models and photogs) (you know who you are)! LOVE YOU GUYS! Thank you for your love and support! xoxo
I would like to start by telling you my ethnicity, which is Creole, being that many people ask me about my ethnic background. I am very proud of my background and hope that others are interested in using my looks as well as my culture in their work.
I am constantly looking to expand my portfolio but for now I am highly interested in doing EDGY and HIGH FASHION, SWIMWEAR and some LINGERIE. I am very open to new ideas so if you think you can mold me into another look please feel free to contact. PLEASE DO NOT CONTACT ME TO DO ANY NUDITY OR ADULT WORK... I am currently available for TFP/TFCD and paid assignments, but of course paid assignments take priority.
::: I also have 2 visual piercings: nape and bellybutton and 3 visual tattoos: left inside of wrist, right hip and lower back:::
I'm fairly new to the modeling world (only about a year under my belt), but I have lots of experience in front of the camera as well as workin the runway, but as with anyone I am ALWAYS working to enhance my abilities... so those who feel they can make a great contribution I would love to work with you.
I have always loved being in front of the camera and believe I have a natural finesse when it comes down to it and plus I am great and easy to work with. I think you'll find my free-spirited personality and positive attitude very pleasant and comforting!!!
::::THE BEST HAS YET TO COME::::
* I am now a member of the CORE Models *
***If you are interested in doing a project, the fastest way to reach me is by email!***
Please send all inquiries to:
modesty1913@gmail.com
Please provide the following when contacting me in regards to shooting:
-Date & Time
-TFP/TFCD or Compensation Offered
-Concept/Description of project
-MUA/ Stylist/Hair Availability
-Wardrobe
-Length of shoot
*~*I am willing to travel if expenses are covered*~*
TRAVEL/PROMOTIONS/SHOWS/SHOOT DATES:
:::In life, God doesn't give you the people you want...instead he gives you the people you need...to teach you, to hurt you, to love you, to make you laugh...to make you exactly the way you should be:::
xoxo
~Miss Criss~