Please like my Facebook page!
www.facebook.com/AllisonPheleitaPhotography
Website Galleries:
http://www.apheleita-jhauck-photography.com/
Visit my blog!
www.apheleitaphotography.blogspot.com/
If I send you a Friend Request, it means I'd like to work with you
This is me
A self portrait.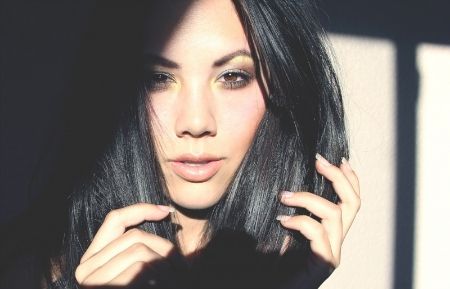 My name is Allison. I am a 27 year old, Nor Cal based photographer. I am currently living in the Sacramento area, but I also travel to Chico frequently.
I have been both modeling (agency represented) and doing photo retouching for about 5 years now. As a model myself, I can definitely help you and give you pointers.
Here is my model MM page:
www.modelmayhem.com/897975
At this point in my life I am working full time in a completely different field (construction…go figure…the last place I'd ever thought I'd be) and would love to get back to my creative self.
TESTING:
Since free time is hard to come by with my other job (mostly just evenings and weekends are free for me), I am looking to trade mostly with agency caliber models, but don't hesitate to ask. My rates are also very reasonable as I am still learning, as well. I will admit I will be very selective here. Please message me for any inquiries.
I specialize in headshot/beauty. Looking to do mostly fashion, editorial, commercial/lifestyle and beauty.