CURRENTLY REBUILDING PORTFOLIO!!!
Hello MM! Thanks for stopping by my page. To become better acquainted with my standards and my interests, here's a little about myself:
My name is Erika-Zabrina. I'm very fluent in the arts, therefore I refuse to limit myself to just one artistic field. I am a model, I love to draw, I love to write, I play violin and piano, I sing, I dance... I am very versatile! I have received professional training in every field that I've previously mentioned.
I am a Christian, and a strong believer in my faith. Therefore, though I am not inhibited about my body, I feel that it is sacred, and its chastity should not be violated through nudity or any other derogatory state.
In addition to my interests and ethics, I am a very ambitious young woman. I am a full-time student at the College of William & Mary, a public ivy-league school. I am very serious about my scholastic endeavors; nevertheless, I am equally passionate about potentially having a career in the modeling industry.
The NATURAL me- Polaroid shot taken by my brother :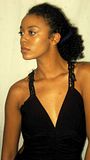 **Vital Information**
VERY SELECTIVE TF*. Unless you are an exceptional published photographer, we have previously worked together or I contact you, I am no longer interested in doing tfp/tfcd. Though I passionately love modeling, I am a full-time college student and no longer have the time or money to continue investing in modeling without receiving any financial gain in return. Contact me for my exceptionally reasonable rates.
I must be permitted to be accompanied by an escort at all times.
[Hairstylists] Generally, I am not open to cuts. However, if the cut is 3 inches or less, I may give it some careful consideration.
I have virgin hair that responds well to flat irons!
Please do not request my participation in any gigs that require relaxed hair.
***RIP ALEXANDER McQUEEN***
[If I request you, it is not necessarily because I am looking for a business opportunity or interested in accumulating a countless number of friends. It can simply mean that you inspire me in some way, you have a concept in your port that I would like to recreate or I candidly wish to show love and support.]