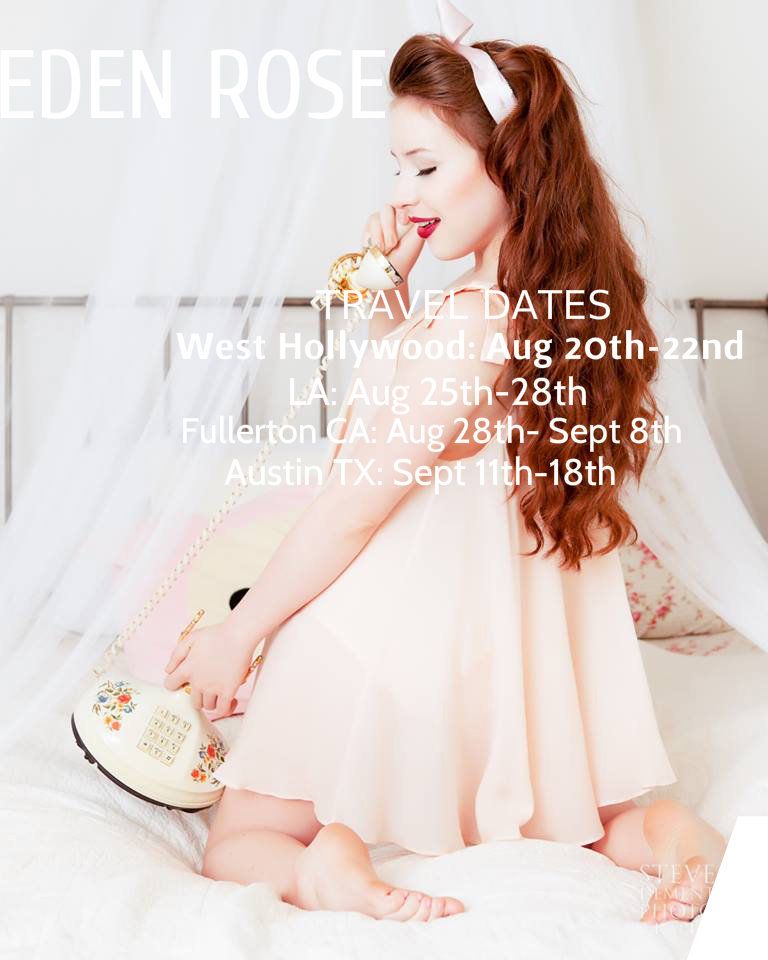 *****I'm a Los Angeles/Orange County area resident as of recently, and travel often to New York and Austin, TX. As an avid explorer and traveller, so I'm willing and eager to work with artists and photographers in new places.*****
RATES
Rates are based on your level of experience, nature of the shoot, and level of my involvement, negotiated upon discussion of the work. If I must travel specifically for a shoot, coverage of travel expenses is required, and will be treated as compensation. I love to have fun during shoots while maintaining my professional responsibilities so naturally I expect the same from everyone involved. Respect and common courtesy are a must as well as an open and honest line of communication
I am willing to do TFP shoots with certain artists and concepts that catch my interest and will benefit my port.
MY LOOK
I am very comfortable with my body, but I do require that you communicate with me your concept and EXACTLY what you will have me doing so I can come properly prepared. I very well know the line between artistic and pornographic, that being said while I do implied and on some occasions topless I will not pose for anything that would be considered overly raunchy or tasteless with no artistic direction. I have a great admiration for the female body and always know how I want mine to be portrayed.
I have a very natural, unmodified look. I have no tattoos, and only my ears are pierced. I have very thick, long (down to my lower back), natural red hair. My complexion is very fair, lightly spotted with sparse freckles.
I feel very natural in front of a camera, and am skilled at posing with little to no direction.
MY STYLE
Im looking to do more artistic, pin-up, burlesque, and fetish, and editorial modeling. I am experienced in and available for nude life modeling for art classes and some video shoots.
I have an expansive personal wardrobe consisting of luxury lingerie of a variety styles, basic costume, latex clothing, bondage attire, leather, and a vast collection of more traditional clothing. I do not shoot in the same thing twice. Always excited to work with designers and wardrobe stylists. I have basic makeup skills.
Modeling is my preferred creative outlet - I love collaborating and coming up with beautiful, unique concepts. Don't hesitate to reach out, let's create something wonderful together!
While I try to actively maintain my social media presence as best as possible, I may fall behind on checking my Model Mayhem from time to time. If you are having trouble reaching me, you can find me on Facebook (Eden Rose) for a quicker response.
My personal portfolio, and another alternate method of contact, can be found at spantime.tumblr.com