LEGAL NOTICE: ALL IMAGES IN THIS PROFILE ARE COPYRIGHTED BY GARY W. LEE/DAREDEVIL PHOTOGRAPHY/GWLFPS. IF YOU HAVE NOT RECEIVED WRITTEN CONSENT FROM GARY W. LEE, YOU ARE NOT ALLOWED TO POST/COPY/PASTE/TAKE/SHARE ANY PHOTOS IN THIS PROFILE ON OR IN ANY ONLINE SITE OR PHYSICAL PRODUCTION. IT IS ILLEGAL TO COPY AND/OR POST IMAGES OF ANY MODEL IN THIS PROFILE WITHOUT EXPRESS PERMISSION.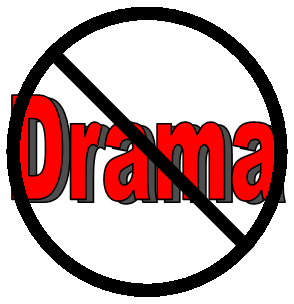 Greetings!
I would like to thank you for stopping & reviewing my online portfolio. My goal has always been to be published, hopefully working with the fine folks from this site we can realize this together!
I'm originally from the Golden Triangle area of South East Texas, born in Beaumont & grew up in Orangefield. Joined the military in "76 & transferred to the Northern Virginia area in 1988 & have not been able to leave since then. I began in photography while I was in the military (1976-2006) as a collateral duty. My work originally was of ships & aircraft of the Coast Guard as well as documenting work. Then I started my personal work in 1983 & did model portfolios until 2006, when I started my educational programs (BS/MBA) & finished my MBA in 2009. I currently work a full time job & work on my photography as a serious hobby/2nd job. So are my skills the best on this site? Nowhere even close, like my singing, the reason I have a job that I count on to support myself. However, I am always trying to learn new techniques and come up with new ideas (which you will see later) to improve my craft.
Now I am getting back into the game & the reason for joining MM. I want to network with models of all experiences, photographers and MUAs. I have two sites on Model Mayhem GWLFPS & this site DareDevil Photo. My GWLFPS side is for the "G" rated photography, whereas on the DareDevil Photography side it will be the "PG" to "R" rated photography & I am leaning forward with an aggressive innovative photography style. I am still seeking new models entering modeling and needing assistance in developing their portfolio, as such if we can trade time for work: we both win. I will cover the cost of gas for driving to & from shoots for the model. We will be working out of studios in Sterling, VA, South Riding, VA & in the future DC as well as others when I can find them or shooting on location, which will usually be about 50% of the time. I am searching for models in the more mature genres of photography such as fetish, erotic, body painting, etc. All models must be 18 with photo proof.
I have numerous projects I have wanted to do, but never had either the time or the model to do it. Some of my "To Do" list is:
1. Pregnancy – both mothers to be & those who have just recently given birth
2. Nursing - mothers nursing their new born infants
3. Lesbians – will do an artistic portfolio showing the full breadth of 2 lovers
4. Female Bodybuilders – would like to show models at home, working out, etc
5. College Models - students who model & are in college
6. Working Moms
7. Cougars – to show that no matter a lady's age they are still beautiful
8. Piercings – growing this last decade & would like to capture the uniqueness
9. Tattoos – same as piercings, body art has evolved into an unbelievable realm
10. Couples - will do an artistic portfolio showing the full breadth of 2 lovers
11. Self-Pleasure – will show the intimate portrayal of self-satisfaction
12. Bondage – I never realized some of the beauty from this until this last year
13. Latex – this has so much area to work in
14. Victorian Maiden – will portray ladies of the Victorian era with corsets & the like
15. Shaving – all aspects of how ladies groom from head to toes
16. Fine Art Nudes – images will be in B&W, Sepia & Infra-Red images
17. Body painting
18. Lingerie
19. Public Exposure – the daring & capturing what others may miss
There Are Many, Many More!!!
All of these & some more have crossed my mind during my thirty years working behind a camera, but please don't discount me as a whacko, but more as trying to capture the infinite world of the mind, as everywhere in the world's population of today, the above is a common everyday event.
MY OTHER PORTFOLIOS
My other MM profile:
http://www.modelmayhem.com/562188
My One Model Place web page:
http://www.onemodelplace.com/profile/gwlfps
My GWLFPS Portfolio:
http://gwlfps.com
My DareDevil Photography portfolio:
http://daredevilphoto.com
Sorry about the long winded lead in.... but thanks for stopping by & viewing my electronic portfolio.
I am also seeking MUAs for similar situation where we can trade time for work.
Please let me know if you might want to work with me.
Thanks,
Gary