COVERGIRL / INTERNATIONAL MODEL / ACTRESS
Ariana was born on April 27, 1990 in Toronto Canada. Ariana is re-known for her hypnotic green/yellow eyes, fantastic smile, and long dark hair.
"Made in Toronto, an Egyptian Princess, Belizean Gal, Romanian Gypsy & an Irish Hippie...signed with Ania K. International Models #modelbehavior
Professional Website
Click on banner or on link above. Thank you.
Catch my Tweets!
@DreamsOfAnyra
BOOKINGS
Mexico City, MX
January 17th, 2012 - July 20th, 2012
Kyoto Booking Models
http://www.kyotobm.com/
Overseas Placement New Delhi/Mumbai, India
Toabh Talents
March 2011-July 2011
http://www.toabhtalents.com/female_models.html
Placed & Represented by
Brian Lutes, Scouting Agent
Ania.K International Model Placement
http://ania-k.com/models.html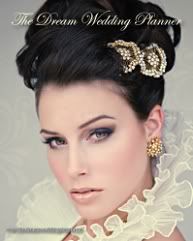 Cover - The Dream Wedding Planner Magazine 2011
TEAM Credits: Photographer: Alex MM#38230
MUA: Trula Pissas for Montana The Art of Makeup and Hair,
Hair : Nicole Ostrynski, Jewellery by: Disegno Donata,
Gown by: Sweet Seraphine Wedding & Design
UMM MAGAZINE SPRING ISSUE MARCH-JUNE 2010
Drop by and check me out online
@
http://umm.ca/babes/babes.php?city_id=42
Official International Model - WET PEACH SWIMWEAR (US/SA International)
http://www.wetpeachswimwear.com/