*** IM ALWAYS LOOKING TO COLLABORATE WITH PEOPLE TO UPDATE MY PORTFOLIO****
Hi My Name is Sally Arnott and i work a professional model and media presenter. Bellow is write up about me and some career information.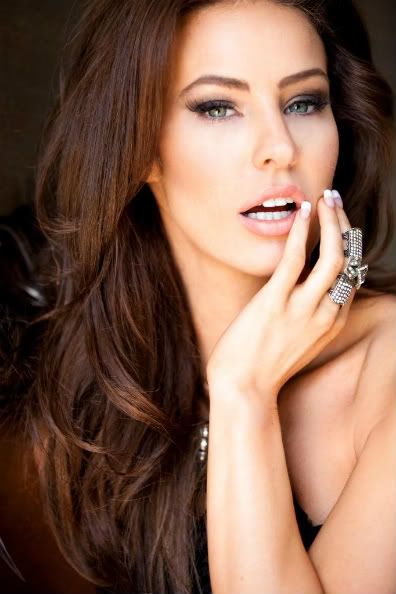 ***WHO AM I?***
* Beauty/Fashion/Swimsuit model. TV presenter
* I'm my final year of Law and Marketing Degree.
* I'm selected as a contestant in Miss Universe 2011. Im a previous winner of 'Top Model' Australia and the International Swimsuit Model Of The Year and placed 3rd in 2010 Vic finals of Miss World.
* I feel blessed for all the work i have received so far. They are listed on
www.starnow.com/sallyarnott
***WHY AM I ON HERE????…. ****
* I'm hoping to find either paid or published work.
* I Love looking for inspiration in other peoples work.
* I some times have my own creative idea for my portfolio. So I am here to network with photographers, models, make up artists and hair stylists to make it happen.
* TFCD for skilled photographers only.
Modeling is my passion, my outlet and I take it very professionally.
* Im currently a freelanced model but Im at an agency standard and have worked professionally as a full time international model for a few years.
* I am looking to expand my portfolio with new and creative pieces. (I have tagged albums of things that appeal to me also)
* My availabilities vary. But permanent times I CAN'T shoot is Friday and Saturday after 5 and Saturday and Sunday before 9 as i do have a social life. :-)
* I'm happy to do TFCD, as long as I receive ALL the un-edited shots. I prefer to choose which ones I like. I am highly experienced with ADOBE PHOTOSHOP.
* TFCD means both parties are only able to use them for portfolio purposes only.
* Photos must be received by no longer than 2 weeks from shoot date.
* I can do make up, but my hair styling skills are basic. I prefer a professional make up artist and hair stylists at my shoot.
* Don't just rely on me to style shoots. I can only add a few pieces here and there, ok.
*I don't mind traveling for shoots. Although the distance and circumstances may depend on it.
* I don't do nude or topless shoots, but for the right 'job' (with every thing hidden still) I may consider implied nude providing how comfortable I am with the shoot, photographer, location and people on set.