I have done a handfull of different kinds of photoshoots.. I was in a couple extras.. and I have done a few promos..
I have been in beauty pagents growing up and always won first place..
Something I am very proud of is I am a black belt. ;0)
Promos..
~Samsung Promo-w/scottsdale models-(Honda Center)Sep.1st, 2007.
~Raffle Ticket Seller at a Celebrity Golf Tournament 2007.
~Sold tickets/scanned tickets at AVP Pro Beach Volleyball Tour (Huntington Beach Pier, CA) May 2-4, 2008.
~Borghese Promo (Make Up) at Costco-(Signal Hill, CA) May 10th, 2008.
~Taking peoples tickets/stamping hands at the AVP Beach Volleyball Tour ( Long Beach, CA) July 25-27, 2008.
~Fox Fantasy Football promo (National Sports Grill Torance,CA) July 29th, 2008.
~Mystery Key Promotion for nike. (Various High Schools) Feb. 25th, 2009 - Feb. 27th, 2009 & March 2nd, 2009 - March 4th, 2009.
~SHAPE promo (Various beaches/locations) May 9th, 2009 - May 10th, 2009.
~Dangerous Sports clothing company- Modeled/helped promote their new clothing line July 10th, 2009.
~U.S. Air Force vapor super car promo-(Various High Schools) Sep. 16th, 2009 - Sep. 18th, 2009.
~World of Nintendo Promo-(Long Beach Convention, CA) Oct. 2nd, 2009 - Oct. 4th, 2009.
~American Idol Tour - It Can Wait (Charleston, SC) Aug. 6th, 2012
~MM Photographers I have worked with..
~Daniel Rivas #113223
~Tom Long See Lee (Soraland) #175281
~Riley #15260
~Scott's Photographer (& Connected Clothing) #18105
~Julio Martinez #533846
~Leo Gutierrez #532298
~Mal3D #416397
~Mark Lidikay #711276
~Robert Neil #593437
~Adrian Fernandez #50170
~Gary Holda #502945
~Gary/Select Models #2623
~Jim Bonner Photography #96327
~Lee Underwood #878723
~Pixdude #442388
~Blonde Pony Photography #666421
~Cali Models (&His Group Shoot) #16854
~ANM photography #261967
~Energiafoto #2647
~Tavo #18438
~Kevin Mann #874598
~RC #1296
~Brennan's Photography #79007
~Joe Duerr #12221
~Stargaze Photography/ Scott #591846
~Glenn Harris Photography #584215
~d F R E S H photo #1168775
~ R - Daniel #1034746
~Garrettes Photography #193479
~Stargaze photography #591846
~Glenn Harris #584215
~Vince Photo Works #690836
(If i missed anyone, let me know! ;0) )
Photographerts..I have worked with that don't have MM
~Dave Edson
~Rami Nadershahi
~Erika O' Neil
~EJ Vance
~Paul Huizenga
~Samuel C. Huntington
~Robert Heard
~Tom Becker
~Tommy B.
~Nelson Navorrow (Shot his clothing for ebay)
~Frank Baca
~ali seraj
MM Models I Have Worked With..
~Amanda Martinez #9071
~Charlie Kristine #169262
Models I Have Worked With That Don't Have MM..
~Ashley Steel
Workshops/Groupshoots.etc..
~Estate Glamourshoot / Temecula CA (w/select models) Jan. 18th, 2009
~Tropical Paradise Shoot/ Encinitas CA (w/select models) May 24th, 2009
Artist..painters..etc.. I have worked with..
~Susheel Sood-Shoot for his drawings
~Suzanne Erickson-Shoot for her painting
~Richard-Shoot for his paintings & drawings
Magizines.etc..
~Holloween Catalogue Shoot ( For Seasons Ltd. )
~Race Pages Magazine..Parts model for July Issue!! Very excited! Thanks
Greg Acosta, Paul Huizenga (The Photographer) and Rich Steedly (The Video Guy)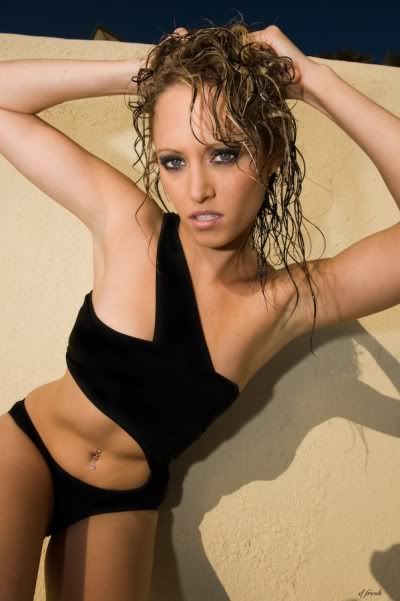 Photographer/Copyright- d F R E S H photos