Hi!
I'm 23 years old.
I've been modeling for many years.
Promotions are my favorite because I am very personable.
Paid work only.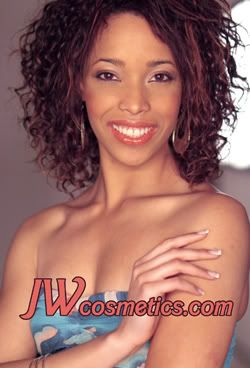 Print ad for jWcosmetics.com
I do not shoot for trade. PM me for my rates. I offer a discounted rate for UC/CSU students. I keep a busy schedule when it comes to shooting, work, and school; so please book in advance.
"If I'm ten minutes early, I'm on time. If I'm on time, I'm late. If I'm late... Im pretty embarassed. I'm never late."
I am easy to work with and enjoy laughing at myself. I request a fun and professional work environment. I reserve the right to bring an escort to any shoot/event as I see fit. This will not be a distraction, if anything, an extra hand or eye if needed.
[Print]
jW Cosmetics
530 Magazine

[Promo]
Player XT Golf Tournament - Miss Congeniality
Player XT Super Models of Black Jack*
Norcal Combats I, II and IV- Ring Girl
Throw-Down Productions, Casino Marysville

[Run-Way]
Restored Clothing Co.
F&B Productions Valentine Fashion Show
Able Abe Fashion Show **

[Music Video]
Artist: La Flora Venenosa, "Thats Whats Up"

[Clothing Boutiques]
Barely There clothing
Olive Couture