I'm a Bit Old School, started in the DARK ROOM developing Black and whites-
Didn't get my first DiGi-CaM/DSLR till 2004, I've actually had to put some time in behind a few old cameras since 1987, shooting everything from old Poloroids to 110film to 35mm, I've shot Nature to Architecture, Rock-Bands to Models, Homeless People to Trains, Skaters to Show Cars, Headshots to Erotic.
I believe in today's Technologically-Advanced-World, a STELLAR Digital Image is created by a combination of Natural-Organic-Produced-Lighting, a Custom-Grabbed-Angle that took balls to achieve - MAYBE - off a roof top or STOPPING TRAFFIC and laying in the middle of the road to get that shot, and of course most important of all, an Amazing Subject (YOU) & a theme that occurs with a natural flow of energy that makes the image come to LIFE- When this occurs it's all then captured in time capsules I like to call
"DigitalDayDreamZ"
"In my hand I hold the closest thing to a Time Machine ever created by man and have the ability to make Time-Stand-Still- WITH IT!"
(ReZa -DigitalDayDreamz-)
I'm in
CREATION MODE
- On a Summer Journey to Collaborate with like minded Models and Artists and create Sick Master-Pieces, stuff you want to create a poster out of and post it up on all your friends walls! I'm totally open to "OUT OF THE BOX IDEAS" on TOP of MY OWN and ready to spend the entire summer creating some
C R A Z Y - E C L E C T I C - A R T!
I have a collection of Beautiful Classic Cadillac's you just don't see on the road today, and a Killer Custom Chopper, and an Old Car Repair Yard full of old Cars to Shoot, I live in the La Jolla area near the beach, and would like to create a series of Master Pieces using the Classic Cars, the Natural Elements of the outdoors, Crazy-Funky-Off-the-Wall-Themes & YOU as my BARBIE DOLL to dress up an make the images come to life-
If you want to Collaborate or ReZaNate-
Email me- ReZa - DigitalDayDreamz@gmail.com -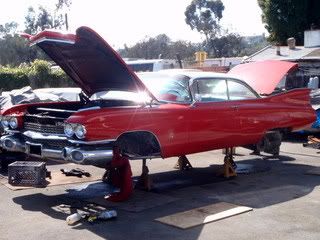 1959 Cadillac Coupe DeVille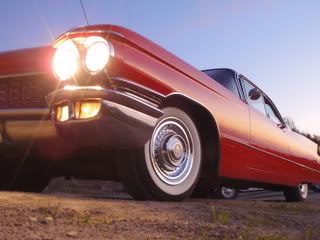 1960 Cadillac Coupe DeVille
1964 Cadillac Convertible Coupe DeVille
2003 Big Mike Custom Chopper
1967 Cadillac shoot with Gina 2008