****************************
ACCEPTING: Portrait / Studio Shoots
****************************
----------- ABOUT ME ------------
"Photography is a perception of reality.
Out of the box thinking - different angles and different perspectives make photography a piece of art."
-Suvi
Looking to network with talented MUA/Hair Stylist/Fashion Designers/Models to shoot creatives.
Any other requests will be PAID shoots. If you are interested in shooting test/creative shoot with me please read the TFCD section below.
----------- LOCATION ------------
Etobicoke / In-Studio & On Location
----------- PRICING ------------
Please visit
http://www.sin
-design/photo/
----------- TFP ------------ LIMITED!
I'm open to collaborate with Make-up Artists (MUA), Fashion Designers, Wardrobe Stylists, Hair Stylists and ofcourse Model - so feel free to contact me! Keep in mind PAID WORK takes precedence over TFP.
Reliability IS A MUST - So as much as I understand that paid work comes first, please give notice ahead of time before rescheduling as there's usually more than one person involved in a shoot.
I do not cover any kit fee or transportation fee for ANY TFP work as the purpose of TFP is to exchange services for portfolio.
If you are interested in TFP or want to be submitted for paid work, please message me the following: Name, Email, Phone Number, MM# and lastly your Availability. I have a model call list I refer to first before I look for new models so please email me the above info if you want to be prioritized. Thank you.
*All models are required to sign a Model Release Form*
All photos taken are property of SIN-DESIGN & PHOTOGRAPHY. Models are allowed to use these photos for personal or portfolio use but cannot be sold. Images cannot be altered by anyone other than myself unless I give written permission.
----------- CONTACT ------------
Email:
sin.design@gmail.com for any special inquiries (give full details if you want accurate quote).
This is me - your photographer, Suvi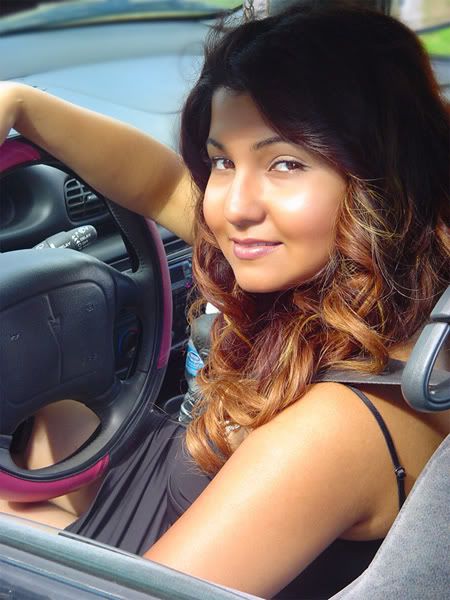 PS:- It's a great compliment to a photographer to buy the prints from your photo shoot session... so consider buying prints to show off to friends and family instead of just the web photos. :-)