you can find me at these websites as well

http://member.onemodelplace.com/member.cfm?ID=319247
http://www.modellaunch.com/folio.php?id=46348
See My
ModelLaunch Folio
www.youtube.com/julievillarreal
www.myspace.com/julievillarreal
http://talenthunter.com/mariejuliet
http://hotmodels.com/ViewPortfolio2.aspx?member_id=5106
supermodels.com
http://208.115.97.174/mariejuliet
mariejuliet@supermodels.com
www.mariejuliet.com
coming soon!!
http://www.modelgraphy.com/us/marie_juliet.html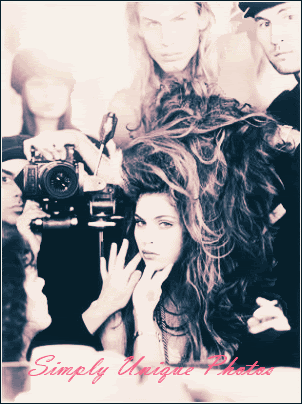 credits to name a few of the best!!
Ayres Rock Photography mayhem#300032
Award winning photographers!
Hollywood, California awesome to work with
very pro, and super nice a off the charts company!
Richard Priest Photography mayhem #13494
wow I had great time shooting with Richard and look forward to many more shoots not pushy and makes model feel safe!
based in Houston Texas!
Chuck Schmitz aka tejas photography!mayhem #10112
Austin Texas!had so much fun shooting with chuck long shoot was totally worth the drive!a must meet!
Houston Pro Photography!mayhem #197346
Houston Texas!had a fun shoot very pro,about all his work and we mad it happen in the rain !
Photography by Dtalbot mayhem #75434
Houston Texas,had a fun shoot in the park and
as always it rained but we mad it work as well!was loads of fun!
Red Door Photography of Houston #424126 very nice professional atmosphere awesome location and fun to work with!
Schlegel Photography #126446 exceptional photographer makes you feel at ease and is very outgoing and open to new ideas!
makeup by Jenilee #473138 mua very good makeup artist and has a lot of talent and great personality she can bring it fiercely!
Green Desert photography #522161 very pro extremely nice and up for new challenges always a pleasure to work with!
Tomball Bridal Fashion Show (TOMBALL Party RENTAL )Model
Imagination40 #233117 awesome model Ive worked with in some shoots very dependable and professional
BackBay.Images.com model mayhem #339956 wow I had a blast on this hoot and was very inviting and a complete pleasure to work with
me myself & I magazine! Marie Juliet tells MM&I her uncut tell all storey!check out my bio on me myself I magazine pages 19 20 copy paste
http://www.issuethree.itsyourfashion.com
Texas Teez model mayhem #501568 wow this was one of my all time favorite shoots i had a blast and the studio is awesome a super fun shoot I cant wait to shoot again
Bad Karma Photo #655546 had a great time shooting with him look forward to shooting again!
Classic Car Shoot model ,this was a fun event with a # of great photographer's at the event and me as the model, was a lot of fun and a lot of cameras everywhere I had a blast shooting with all you guys!
lyrics magazine #633907 this was a fun shoot and a great party I had a blast hanging out with the lyrics magazine and the shoot was great also very entertaining
!well add the rest later !to many to list all at once!