***AGENCY REPRESENTED MODEL/ACTRESS/RECORDING ARTIST***
For Atlanta Bookings please contact Keela at AMT Agency (Atlanta Models and Talent)
keela@amtagency.com 404.261.9627
www.amtagency.com/display/grace-ayorinde
For New York Bookings please contact Chanel or Simona at MMG (Model Management Group)
Simona@nymmg.com 212.253.8353 ext 324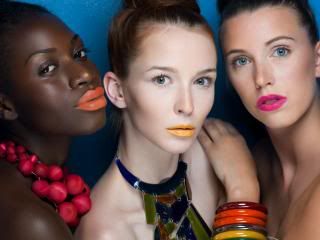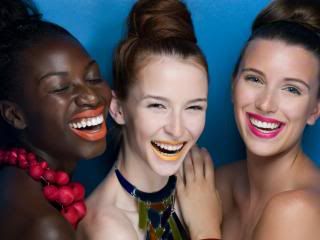 *FULL RESUME AVAILABLE UPON REQUEST*
I am Grace.
I am West African (Nigerian to be exact)
I Model, Act, and Sing.
I am available to work in and out of the country.
*****NO NUDITY****
*LINKS TO ON CAMERA WORK*
"TGI Friday's Commercial (BET)"
http://pro.imdb.com/video/demo_reel/vi3945569817/
"Beverly Hills Fabulous (VH1)"
http://www.vh1.com/video/misc/646860/ha … id=1662808
"The Unpoppables" (TLC)
http://tlc.discovery.com/videos/the-unp … twist.html
"Taio Cruz Music Video 'Hangover'"
http://www.vevo.com/watch/taio-cruz/han … UV71101674
*Featured Credits*
MakeUp Forever PARIS (Print)
Sephora (Print)
Zen Magazine Africa (Print)
Chevrolet (Print)
MAC Cosmetics (Event)
TGI Fridays (Commercial)
NIKA (Niki Kapoor) Formal Wear (Showroom)
VH1's Beverly Hills Fabulous (TV/Hair Model)
Social Boutique ATL (Fashion Show Jul 2011)
TLC's The Unpoppables (TV/Runway)
Devezin Cosmetics (Print)
"Hangover" by Taio Cruz (Music Video)
"Miraj" by Pol B. (Music Video)
Miss California USA 2011 (Miss Bel Air)
Miss Los Angeles County 2011 (Most Photogenic)
MBGN (Miss Nigeria) (TBA)


*Photographers*
Calvin E. Evans (Click Models ATL)
Debra Edgar (LeahandMark.com)
Anna Myers Photography
707 Multimedia
K Preston Photgraphy
MXD Studios
Shawn Ellis Photography
DONNEKA Photography
Joseph Alexander
MS Associates
Bradley Laurent
JONELLE PERRY PHOTOGRAPHY
*Make Up Artists*
Make-Up by Chloe Rae

*Stylists*
Marc Littlejohn