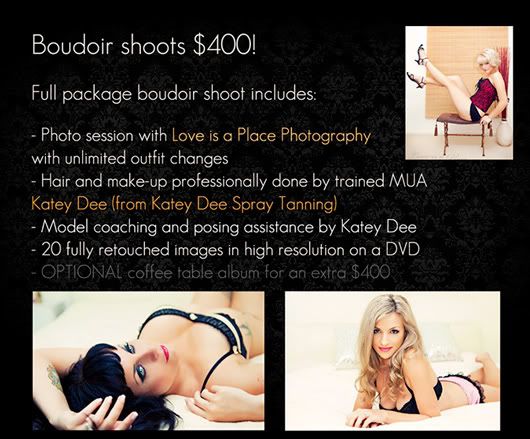 I have a Bachelor of Photography with major in creative advertising at QCA.
PRICE LIST:
People and portraits (excluding hair and make-up):*
$100 Headshots
$250 On location shoot
$300 Boudoir shoot
$400 Model portfolio (4 looks)
AVAILABILITY:
I am very flexible and available for studio and on location shoots most of the time.
My partner also does some wicked photography, and his MM number is #1777595.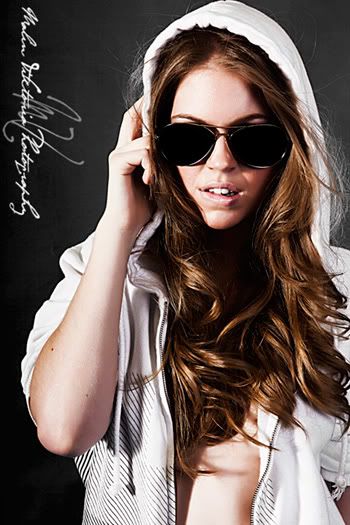 Published:

Zoo Magazine Australia - Nov 2008
Music:Forum - Jan 2009
Immaculate Heart eMagazine - March 2009
Post Modern Ink Issue 4 - November 2009
Frock Paper Scissors Issue 4 - November 2009
Deadbeat magazine - 2011


MM Models:

Jess (#517581)
Teagan Renee (#478310)
Christiana Zimmerman (#520902)
Chanea
Katey Dee (#628672)
Samantha (#532477)
Yomee (#619817)
Tiarna Riches (#497043)
Sianne Keely (#702508)
Rebekah Gettins (#651682)
Jay Collins (#864036)
Sarah K Alexander (#1008186)
Kristy Harris (#1149810)
Kathryn Carter (#1019501)
Kelsey-Lee (#455256)
Brianna Pearl (#1611275)
KellieG (#1337239)
Georgina Swan (#1631923)
Laura Eva (1604555)
Scarlett Somers (#1534637)
Penny Anne Hoffmann (#1489991)
Victoria Wickes (#822585)
Deanna Maree (#1289224)
Lauren Renee (#1749999)
Kelly Hockey (#1726728)
Medeline S (#1293869)


Other models:

Anna Pembroke
Michael Burnand
Courteney and Darsh (wedding)
Baby Madeleine
Florence Choe
Doy
Sam Wessel
Kass M. Barton
Schone Sommerfelt
Norma Rea & Daniel Fernandez
Bo Pyziakos
Sommer Pyziakos
Jennifer
Baby Dakota
Marnie and Danny
Caleb Rook
Aina and baby Emilie
Lula Suicide
Baby Saskia
MadDame Suicide
Lliev family
Dimos and Landi (wedding)
Julian and Veronica (wedding)
Esther Tang
Maria and Richard Haugen (wedding)
Carmen
Sylvia
Dan
Rebecca Vayonitis
Ashleigh Hawthorne
Amanda and Rob
Luen Jacobs
Marianne Mackintosh
Michelle Lamont
Lucy Thompson
Corina Chen
Elisabeth Rogers
Rachael Teale
Danielle West
Corey Triffett
Michelle Christie
Katie and Jim Osborne (wedding)
Kylie Jacobs and Danial
Lauren Pank
Tara Jackson
Breony Welch
Tegan Welch
Marly Welch
Lauren Merrick
Faith Hartley
Sophie Langton
Lauren Patterson
Baby Indiana (newborn shoot)
Lesleigh Pirie
+++

Hair and make-up artists:

Mai Ly (#418434)
Amelia Axton (#453728)
Jessica Wilson (#637722)
Pamela Coultman-Smith (#476052)
Kate Fide (#764004)
Let's Make-Up Holly (#581400)
Cassandra Boyce (#1102963)
Jessica McMichael (#383411)
Kristy Harris (#1158491)
George Salons (#1056974)
Melissa Hill
Izaq Olomi
Julie Challenger
Danielle Aprile (#1636128)
Emma Sams
Lanie Steadman
Stacey Christensen (#1875325)
Jade Baird (#795817)


Designers and wardrobe stylists:

Pritty Little Birdie (#687673)
Tara Rose Stylist (#1024230)
Rebecca Williams
Kymberly Louise
Dragonberry
Lauren Pank
White Lies and Champagne
Begitta Stolk