Italian Vogue wrote:
"Curvy or Skinny is not a war, and it's not an exam: it's a fantastic partnership. There are no winners or losers, there are no right answers or wrong answers. What counts is the uniqueness of each person, and their physical and psychological health. Health is a personal matter and being healthy is the only victory, the only right answer."
I have taken a long hiatus from modeling. I've recently lost about 25 pounds, and am debating participating in trade shoots again. Please contact me if you're interested.

As always, I am interested primarily in artistic nude works, however I would like to start exploring erotic artistic works as well. I also do fetish work, primarily shibari, DiD, and other forms of bondage.

Beyond that, send me your ideas and we can discuss possibilities.


I can be reached by private message here, or at elizabethclaret@hotmail.com


I currently have just below the shoulder length red hair.

05/02/2013: Nude body photo to shot weight loss (awesome uh... selfie? Is that what they're called?) 18+ http://www.modelmayhem.com/portfolio/pic/32509496

04/03/13 This is to show weight loss, if you require more snapshots, please let me know.




What People Have To Say About Me:


Lawrence Guy wrote:

Fine, have it your way. If you want to perpetuate the objectification and marginalization of the female species that's your choice. I'll just take a number and get in line for a taste of the Elizabeth Claret Substance Sampler.
X Charles Beasley wrote:
I think Elizabeth is a Muse in every sense of the word....a force you would not understand.
Greg McGonagill wrote:
Elizabeth was on-time, enthusiastic, creative and a dream to work with - whatever your style, she will make your photos shine.
Lookinghooks wrote:
Our laaaawrrrrd an' savyer jeezus criest will not tf* with you in heven if you duz nood crimez in this life. Be strong, an' be with the lawrd!
Frog516 wrote:
I like models with Integrititties!!!
Tog wrote:

How is that chocolate? Oh, wait.. You're that great ass with hands and hair...

*goes to get bacon and deep fried rum*
theda wrote:
Elizabeth, I notice that your profile says nothing about not doing TFkidney, so I was wondering, could I have your left one? I will give you glossy 8x10s, before and after, in exchange.

Since you don't explicitly say "no organ harvesting," I now assume per the logic above that this is a completely reasonable and appropriate request.
I am a war veteran, and a proud friend to many military members. Please help support our troops, who give so much for us.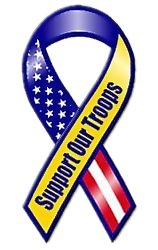 Photographers
Holopaw Pictures #437283
RTP Photography #22956
*Moraxian #193
Masterlatte #389639
*SCPhoto#59835
Digital Moonlight #507859
NCBound #88275
*Deacon Blues #19901
nrichards
Alester Photo #840110
Bryan Regan Photography
StickyKitten #738064
Dave Julian Photography #903261
*Kurt Miller Chef Photography #1117170
coolwavepictures #1229703
*Aspex Photography #1275838
*Gryph B #493133
Leo Howard #4278
James J. Barnett #1449368
Greg McGonagill #36243
UnoMundo #95894
My Photophobia #659321
Compass Rose Studios #339681
SophiaBe Takes Photos #757150
Truemark Photography #1202152
Flaming Ink Imaging #324320
Tommy Edwards Photography #356425
PatrickTH
cyberean
Kevinissimo
Patrick Walberg
Death of Field
As well as 75+ photographers and artists not currently on MM
Models
TriMike #613416
ShivaKitty
The Original Sin
Sophia Be