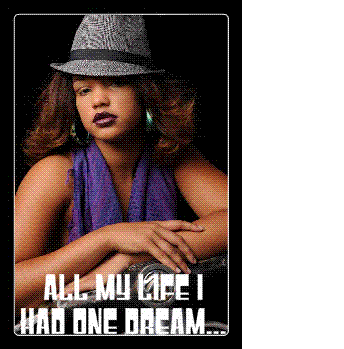 TWITTER ME: TWITTER.COM/ACHONTISHANISE
FLICKR ME: FLICKR.COM/ACHONTISHANISE
MYSPACE : MYSPACE.COM/ACHONTISHANISE
INSTAGRAM: ACHONTISHANISE
FACEBOOK: FACEBOOK.COM/ACHONTISHANISEFANPAGE
MY NAME IS ACHONTI-SHANSIE IM 24 YEARS OLD AND IM FROM THE BAY AREA. MY ETHNIC BACKGROUND INCLUDES AFRICAN AMERICAN, FRENCH, AND PORTUGUESE!! MY DREAM AND PASSION IS MODELING, I LOVE EVERYTHING THAT HAS TO DO WITH MODELING FROM THE PHOTOGRAPHER TO THE MODEL BUT MOST OF ALL THE ART BEHIND IT ALL. MY ULTIMATE GOAL IS TO BECOME A POSITIVE MOTIVATOR TO PLUS SIZE WOMAN AND WOMEN WITH CURVES. I WANT TO EXTREMELY TOUCH THE HEARTS OF ALL GIRLS THAT BELIEVE THAT THEY ARE NOT BEAUTIFUL ENOUGH TO ACCOMPLISH A MODELING CAREER. I WANT THOSE GIRLS TO KNOW THAT YOU DON'T HAVE TO BE A CERTAIN SIZE OR HAVE A CERTAIN LOOK TO BE A MODEL YOU CAN BE YOURSELF AND GET FARTHER IN LIFE THAN THOSE WHO ARE NOT. ALSO TO LET THEM KNOW IF SOME ONE DOESN'T LOVE YOU FOR WHO YOU ARE THEY ARE NOT WORTHY ENOUGH TO BE LOVED BY YOU. I WANT EVERYONE IN THE WORLD TO KNOW THAT BEAUTY IS SOMETHING THAT'S COMES FROM WITHIN SO IN THE END EVERYONE IS BEAUTIFUL. I ALSO WANT TO LET ALL YOUTH KNOW THAT DON'T JUST RELAY ON YOUR DREAM TO CARRY YOU THROUGH. MAKE SURE YOU ALSO STRIVE IN SCHOOL. AS FOR ME I AM CURRENTLY ATTENDING A COMMUNITY COLLEGE AND STUDYING TO GET MY AA IN LIBERAL ARTS AND MY MAJOR IS BUSINESS MANAGEMENT. SCHOOL IS THE MOST IMPORTANT THING IN MY LIFE NEXT TO MODELING AND I MAKE SURE I BALANCE THEM ACCORDINGLY.
I AM AN OUTGOING, SELF MOTIVATED, DEPENDABLE ORGANIZED, RESPONSIBEL, AND A DEDICATED MODEL!. MY STYLE CHAGES EVERY TIME THE PHOTOGRAPHER DOES MEANING I CAN GO FROM BEING EMOTIONAL TO COMPLETELY HAPPY WHEN EVER IM NEEDED TO.
*I DO RESURVE THE RIGHT TO BRING AN ESCORT TO ALL PHOTOSHOOTS IF I HAVE NEVER WORKED WITH YOU BEFORE!!IF THIS IS A PROBLEM YOU NEED TO LET ME KNOW B4 WE BOOK A SHOOT!*
**I WILL TRAVEL TO OTHER TOWNS OR STATES IF THE TRAVEL IS PAID, I WILL DO CD COVERS, MUSIC VIDEOS, FASHION SHOOTS, URBAN CLOTHING, HAIR/HAIRSHOWS, PRINT, RUNWAY, GLAMOUR, EDITORIAL, COMMERCIALS, OUTDOOR, HOUSTING, SPOKESMODEL EVENTS, ACTING AND LINGERIE. I ALSO WILL SHOOT FOR MAKE UP ARTIST AND PHOTOGRAPHERS. TF** WILL B TAKEN INTO CONSIDERATION DEPENDING ON WHAT TYPE OF SHOOT AND WHERE THE SHOOT WILL BE LOCATED.**
VIDEO SHOOTS -
MIN $150 MAIN GIRL $300
PHOTO SHOOTS-
-$100 MIN FLAT RATE 2 HRS (CLOTHING)
-LINGERE/SWIMWEAR $100/HR
I DO NOT DO NUDE FOR ANY TYPE OF MONEY!
FOR BOOKING INFORMATION PLEASE SEND INFORMATION TO BOOKINGFORACHONTI@GMAIL.COM PLEASE INCLUDE ALL DETAILS YOUR NAME YOUR WEBSITE OR LINK ON MM, CONTACT INFO, WHAT IT IS YOU WANT TO SHOOT, WHEN AND WHERE, AND ALSO COMPENSATION.