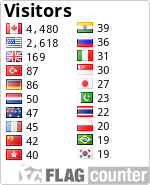 Facebook Page:
http://www.facebook.com/s.php?ref=searc … ref=search
ONE DAY ONLY PHOTO SHOOT PROMO! DETAILS AT:
http://www.facebook.com/?ref=logo#!/eve … 3032568229
Thank you for visiting my page!!! Please check my newly updated site!! I am accepting limited TFCD/TFP. However I always have my open for talented models, makeup artists, and stylists to collaborate with on fashion, glamor, nude photo sessions.
Models:
#244824- Alina
#879380- Jenna
#739566- Vlada
#1128355- Elodie
#385828- Mark Munroe
#259407- MikeyW
#662095- Annie Trinh
#381477- Arsha Tahir
#351259- Tara Elizabeth
#358259- Kelly Rae Kip
#574227- Anya Sweet
#337788- Miss Amanda L
#375823- Casey Phillips
#567164- Chris Lago
#617535- Leigh McSwan
#519040- Michelle Alliston
#597958- Sheila Torabi
#320036- Christine de Joie
#564636- Viola Vong
#501207- Mislah
#473111- Quincey
#394758- Toisha Heron

MUA:
#1250915- Janine M. Holmes
#614195- Saida
#479934- Ioulia K
#570640- Anne Josephratnam
#488595- Alison rak
#557928- Lanita Sgro

Stylist:
#848432- STRUT Image Boutique
#771127- Cate Deckout